We have been buying from the biggest and most well known collectors to the little old lady that found slotcars in the attic. I guarantee you will not find anyone on the planet that pays more for slot cars or has a better reputation in the hobby. References and testimonials are available upon request. The very best of our collection will be placed in our slot car museum and published in our new book about the golden era of slot cars 1963 to 1973. Donations are happily accepted in return your name would be published in the book as well as in the museum.
Mint Condition Lola T70 #6 car
Blue #33 Team Mura
1962 Russkit Red #12 Ferrari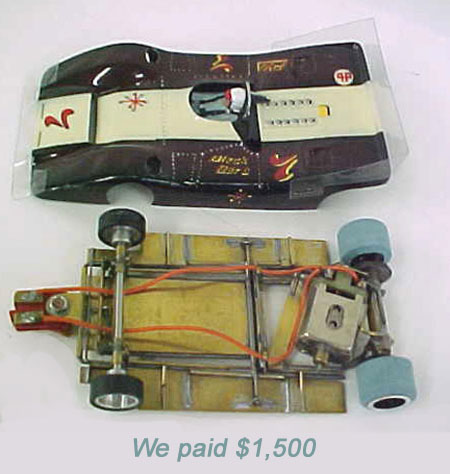 A complete collection in original box - WE PAID $3,500
Why waste time with amateurs or those that lack passion or knowledge about what they are looking at? Online auctions are risky, slow, filled with hassles, and you can't be sure to get a fair price for your collectibles. Email us a description of your vintage Slot Car or collection and we will get back to you in a few days. Just fill out the form below and soon you could be counting your cash! It's that easy.