New Items In Stock:

Autoart 13201 Koenigsegg CCX, orange – $44.99

Slot Classic CJ33 Hispano Suiza Type 68, 1934 – $499.99
These two models together provide an illustration of how cars have changed over the decades. The Koenigsegg CCX is considered one of the most exotic cars on the road today, a no-expense-spared example of the cutting edge of road car technology. The Hispano-Suiza was the Koenigsegg of its day, the ultimate high-performance driving machine of the 1930s. Both cars were made in very small numbers for a very wealthy and exclusive clientèle and feature the most advanced materials and technology of their respective eras. The models also represent the tremendous variety of products available in today's world of model car racing. One is a mass-produced model selling for a very moderate price while the other is a hand-crafted masterpiece with a premium (to say the least) price tag, but both are part of vast array of choices available to slot car hobbyists. If ever there was a golden era of slot car racing we are living in it right now.
Slot Car Challenge 3
Some of our customers and friends have been asking when our next Slot Car Challenge will get under way. We are sorry to tell you all that the Challenges have been put on hold indefinitely. The reason is that our business is growing so rapidly we have all we can do just to keep up with it and the Electric Dream Team simply doesn't have the time to run a competition right now and for a while to come. However, we have not abandoned the project and we will be reevaluating our situation periodically to see when we might be able to do another one. We will let everybody know when the time comes.
Just for fun:
Javelin Kitbash Completed!
It's finished! A week or so late but it's done.
The car is now finished, assembled, and ready to race. We completed the decals using more sponsor logos plus the SCCA wheel and TransAm series decals from the Pioneer decal sheet to be included with the soon-to-be-released Mustang kits. The exception was the Budweiser decals on the rear fenders, which came from an old decal sheet we had lying around. This car could easily be a model of a 1970s SCCA club racing car and occasional TransAm entry sponsored by a beer distributor with some help from a local AMC dealer. Note that we painted a sunshade onto the top of the windshield and simplified the front air dam slightly.
The project has turned out to be every bit as easy as we thought it would be. It required no modification to the chassis of any kind. The only modification to the running gear was to fit a pair of Pioneer TransAm car front wheels and tires, a bit narrower than the TA rears, to fit inside the Javelin rear fenders. A little minor fender flaring would have enabled us to use the complete running chassis from either a notchback or fastback Mustang race car, including the wider rears, but we wanted to keep this project as simple as possible so we avoided bodywork this time around. The Mustang interior fits the Javelin body with only very minor trimming, as described before. This is a project that even a first-time kitbasher can tackle with confidence.
We have it on good authority that Pioneer is working on making a complete TA Mustang running chassis, without body, available for hobbyists who want to do projects like this at the lowest possible cost. We also have been told that a complete selection of spare parts, including wheels, tires, gears, motors, and detail parts, is in the pipeline and should appear soon. Pioneer is aware of the potential uses of its spare parts that go well beyond just repairing the cars it makes and will be planning its spare parts offering with them in mind.
And just to give you a couple more ideas…
How about a late-70s Camaro? (A version of this kit is currently available from Revell-Monogram for just a few bucks.)
Or a Chevy Nova? (You can find these fairly often on eBay)
If you have any questions about this project we invite you to send them to support@electricdreams.com and our tech department will be glad to answer them.
Thanks for shopping with us!
The Electric Dream Team
Warehouse phone (310) 676-7600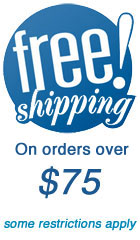 Slot car technical information and advice: support@electricdreams.com