New Items In Stock
Just through the door…
Carrera 23746 Ford GT40 MkII, Sebring 1966, 1/24 – $71.69
More new items…
Carrera 27318 Mercedes-Benz McLaren GT SLR – $39.99
Carrera 27319 BMW M3 GT2 Rahal Letterman Racing – $39.99
Carrera 27321 Audi R8 LMS Team Abt Sportsline – $39.99
Just for fun…
Javelin kitbash update
This week we've continued painting the body and we now have the distinctive American Motors red, white, and blue scheme on the car.  You'll recall that last week we had the entire body primed in light grey and had begun to airbrush on light coats of gloss white..  After the final coat of white was completely dry we wet sanded the body with 600-grit paper to remove any imperfections in the white paint.  Then we masked off a vertical stripe just forward of the rear wheel openings.  For the masking we used 3M blue masking tape, which has worked very well for us on previous projects.  Here's how it looked at that point:
You can see in this photo that we also masked off the window openings from the inside to prevent overspray from getting onto parts of the inside of the body that will be visible on the finished car.  After additional masking to cover the front part of the car we painted the rear portion with Testor Model Master 52709 Boyd Red (from the "Boyd Coddington" paint line.  With the red paint done the body looked like this:
Boyd Red, by the way, is a very attractive color, and it's the one we use whenever we want a rich shade of red.  It looks great on a Ferrari, too.
After letting the red paint dry thoroughly we masked off the rear of the car and sprayed the front with Model Master 2715 French Blue.  With the three main colors completed, the car now looks like this:
You can see that the nose cap is still in white primer in this shot.  It will be white on the completed car but we will give it a glossy finish and some detailing.  The numbers are from an advance copy, sent to us by Pioneer, of the very extensive decal sheet that will come in the Pioneer kits.  we will complete the decaling of the car entirely with decals from this sheet.  The result will be a car that is not a model of a 68-69 factory Javelin but one very much in keeping with the period look of AMC race cars from the late 60s.  Notice how the Pioneer driver's red helmet and white uniform go perfectly with the car's body colors.
Next week:  More decals, detail painting, clear coating, and (we hope) final assembly and completion.
Thanks for shopping with us!
The Electric Dream Team
Warehouse phone (310) 676-7600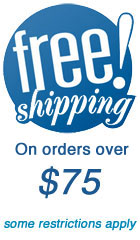 Slot car technical information and advice: support@electricdreams.com