Happy Friday the 13th!
Don't break any mirrors, let a black cat cross your path, or walk under any ladders today.  Instead, spend the day safely… racing slot cars, of course.
Coming soon from Ninco
Ninco 50601 Porsche 550 Spyder, red. Preorder now! – $79.99
Coming soon from Slot Classic
Slot Classic CJ39 OSCA MT4. LeMans 1954. Preorder now! – $359.99. If you're not familiar with Slot Classic cars they are exquisitely crafted, beautifully finished hand-built models of classic race cars and road cars from the 1950s.  They are definitely not cheap, but if you want to collect examples of the highest order of the model builder's art they are well worth the price.  And you can put them on your track and see fine art in motion.
Coming soon from Scalextric
Scalextric C3293 Aston Martin DBR9, Young Driver. Preorder now! – $52.99
New race sets announced by Scalextric
Scalextric C1293T Start Finish Line race set. Preorder now! – $129.99
Scalextric C1297T Supercars race set. Preorder now! – $159.99
Thanks for shopping with us!
The Electric Dream Team
Warehouse phone (310) 676-7600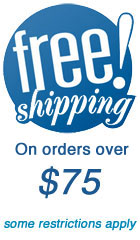 Slot car technical information and advice: support@electricdreams.com
Our warehouse is open to walk-in customers Monday through Friday 9 am to 4 pm.  Next time you're in the greater Los Angeles area stop by and see us at:
606 Hawaii Street, Unit B
El Segundo, CA 90245
We're just minutes from LAX.