New Item in stock from Scalextric
Scalextric C3107 1970 Mustang, Bill Todd, SVRA – $49.99
Joe Pecoraro's track
This week we received some photos from one of our regular customers, Joe Pecoraro, of Binghamton, NY.  Joe's track is a 96-foot 4-lane Scalextric layout made from a combination of Sport and Classic track.  He built the track in November of 2010 in his 600 square-foot finished basement.
For power Joe uses four power packs with each lane powered separately.  He plans to convert soon to a Pyramid power supply so he can turn down the voltage.  He has equipped the track with Parma controller that plug into phone jacks but when he switches power supplies he will switch over to alligator-clip connections, making it easy to accommodate a wide variety of controllers.
The 8×18 foot table  rests on a 2×4 framework with 4×4 legs at each corner with 2×4 legs in the middle for additional support.  The framework is assembled with metal brackets.
Joe doesn't run organized events on his track but he does drive an hour and a half every Thursday to a track in Pennsylvania to race with a club.  He's been trying to put together some competition in his local area, so if you live in or near Binghamton, NY, e-mail Joe at
Joe reports that he has around 150 cars in his collection, at least half of which he bought from us here at Electric Dreams. Thanks, Joe, for shopping with us and thanks for sending us the photos!
Note From Electric Dreams customer Mike Wilson of New Zealand
Hi guys. I had a very successful weekend winning all 5 National titles in NASCAR, pre 65, Slotit Group C, Modified Musclecar and Open GT.  In fact, in GT the top 3 were all using your Vanquish Ultragrip mounted wheels (both cars I helped set up)  So thank you for the great products and service and I look forward to dealing with you throughout 2011……..Mike Wilson 8 x NZ Champion…..
And thank, you, Mike, for shopping with us and congratulations on your championships!
And to all of our customers…
Thanks for shopping with us!
The Electric Dream Team
Warehouse phone (310) 676-7600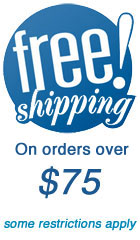 Slot car technical information and advice: support@electricdreams.com
Our warehouse is open to walk-in customers Monday through Friday 9 am to 4 pm.  Next time you're in the greater Los Angeles area stop by and see us at:
606 Hawaii Street, Unit B
El Segundo, CA 90245
We're just minutes from LAX.