New items in stock
PSK 013/1 Bocar #45, red – $239.99
Just the one new item this week, but…
Los Angeles Slot Car Museum will display vintage slot cars at major classic car event
The Los Angeles Slot Car Museum (LASCM) has been invited to display part of its vast collection of vintage slot cars at the Greystone Mansion Concours d' Elegance.  The event's web site at http://www.beverlyhills.org/exploring/greystonemansionconcoursdelegance/  describes it as"The premiere Southern California Concours d'Elegance, held on the grounds of historic Greystone Mansion & Park in the heart of Beverly Hills".
LASCM will show four large display cases (one case shown below) full of some of the rarest and most significant models in the history of the slot car hobby.  This is only a fraction of the total LASCM collection, easily the most complete and highest-quality vintage slot car collection in the world.
If you live anywhere in Southern California and enjoy both slot cars and life-sized cars this is a must-see event for you.  For those readers who live outside the greater Los Angeles area, you can explore the rich history of slot car racing at LASCM's virtual slot car museum on line at http://lascm.com/Slot-Car-Museum/.   Visit the site often and see new exhibits as they are added.
Thanks for shopping with us!
The Electric Dream Team
Warehouse phone (310) 676-7600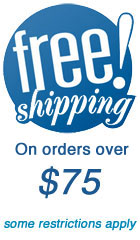 Slot car technical information and advice:  support@electricdreams.com
Our warehouse is open to walk-in customers Monday through Friday 9 am to 4 pm.  Next time you're in the greater Los Angeles area stop by and see us at:
606 Hawaii Street, Unit B
El Segundo, CA 90245
We're just minutes from LAX.