On the way to us now from Pioneer
Pioneer P001G Bullitt Mustang, green taillight panel. – $61.99.  On the way to us, PREORDER NOW!
There were actually four Mustangs used in filming the classic Bullitt car chase.  Al four were painted the same factory metallic green but two of them had the rear taillight panel painted flat black to avoid camera reflections during close-up filming while on the other two it remained green.  The original Pioneer Bullitt Mustang model had the black panel, but in response to requests from hobbyists and collectors Pioneer has produced a new run of the cars with the green taillight panel.
Pioneer P027 Phantom Bullitt Mustang. Preorder now! – $61.99
New items in stock
Carrera 27368 McLaren M20, blue #8 – $34.99
Also available:
Carrera 30573 McLaren M20, blue #8, Digital 132 – $53.39
Carrera 61172
GO! Porsche GT3 "Matador", 1/43 scale.  $14.99
Carrera 61179 GO! Red Bull F1, Sebastian Vettel, 1/43 scale – $14.99
Carrera 61216 GO! Porsche GT3 /Cup, 1/43 scale – $14.99
Carrera 61232 GO! Dune buggy camo, 1/43 scale – $14.99
Carrera 61233 GO! Dune buggy red, 1/43 scale – $14.99
Scalextric C3086 Porsche RS Spyder, Team Essex – $49.99
Scalextric C3094 Williams FW15C, 1993, Alain Prost – $49.99
Scalextric C3135 Lamborghini Gallardo GTR – $39.99
Scalextric C3157 McLaren MP4-12C road car, silver – $34.99
Scalextric C3200 McLaren Mp4-12C, orange – $49.99
Dennis Johnston places ED's 20,000th order
Electric Dreams recently passed a milestone in its history with the shipping of its 20,000th order since the purchase of the business by its present owner, Scott Bader.  The customer who placed the order was Dennis Johnston of Powhatan, Virginia.  To celebrate our 20,000th order we gave him a $200 gift certificate, which he has already used to buy more slot cars and parts.
Dennis Johnston is a typical Electric Dreams customer and is also typical in many ways of slot car enthusiasts across the United States.  He has been racing slot cars for about 5 years.  He is also a big fan of full-sized racing and draws from it the inspiration for many of his slot car projects.  His track is a 58-foot 2-lane Scalextric Sport layout on a 6×10-foot table.  The track design is based on the Interlagos Grand Prix circuit in Brazil using a track plan from the book Slot Car Racing-Tips, Tricks, and Track Plans by Robert Schleicher.  Dennis tells us he he races magnet cars on 12 volts and non-magnet cars on 10 volts.  He doesn't use his track for organized racing, but frequently has friends over to race just for fun.  Most of the time he uses it to test the cars he races in organized events on a number of 4-lane tracks in his local area.  A computerized timing and scoring system generates accurate data for both racing and testing.
Dennis enjoys bot the performance and scale aspects of the slot car hobby.  He tells us that all his cars are raced and all are modified with aftermarket performance parts.  He also likes to paint his cars in original color schemes and some of them have custom bodywork.. Some of his cars are weathered to look like they have just completed a long, hard race with body contact along the way.   The track itself features scenic detailing including trees, figures, and buildings handmade from sheet styrene.  They give the layout many touches of color, activity, and realism.  The track has a gritty 60s character to it, he way race tracks looked before massive amounts of money were dumped into them to produce the typical modern look.
Three of Dennis's custom-painted Mustangs with the pit area in the background.
Here are more photos of Dennis's track and cars.
2 Ninco Jaguars in action.
Pit scene with Fly Ford GT40.
Aerial view of Dennis Johnston's pit area.
Weathered Monogram Lola T70.
Dennis's workbench.
The entire Electric Dream Team extends to Dennis our congratulations on placing our 20,000th order and our thanks for shopping with us.
And to all of our customers…
Thanks for shopping with us!
The Electric Dream Team
Warehouse phone (310) 676-7600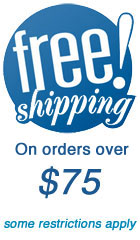 Slot car technical information and advice: support@electricdreams.com
Our warehouse is open to walk-in customers Monday through Friday 9 am to 4 pm.  Next time you're in the greater Los Angeles area stop by and see us at:
606 Hawaii Street, Unit B
El Segundo, CA 90245
We're just minutes from LAX.