New items in stock
Carrera 27434 Cobra roadster, blue #21 – $36.69
Ninco 50623
Audi R8 GT3 "Daytona" Lightning. $84.99
Ninco 50624
Ford GT "Fischer".  $72.99
Ninco 50627
Ford GT "Falken", lightened.  $82.99
Ninco 50628 Jaguar E-type (XKE) roadster, red/silver – $82.99
Ninco 55083
Ford Mustang "Dominator" Ninco1.  $57.99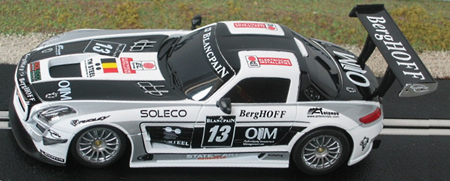 Ninco 55084 Mercedes SLS GT3 Kizteile, Ninco1 – $54.99
PSK 015 Aston Martin DB3 coupe, LeMans 1952 – $255.99
Proto Slot CB075/1 Aston Martin DB3, LeMans 1952, painted body kit – $109.99
Scalextric C1303T Start GT Power race set – $124.99
Scalextric C1308T Raw Power race set – $229.99
Scalextric C1310T Digital Law Enforcer race set – $479.99
Scalextric C3315 Ford GT40, Ford France LeMans 1966 – $54.99
Scalextric C3374 Audi R8 police car – $54.99
Scalextric C3382 McLaren F1 GTR, FIA GT1, 2012 – $44.99
Scalextric C3386 Audi R8, Bathurst 12hr, 2012 – $54.99
Scalextric C3442 Lotus 49B, all white – $44.99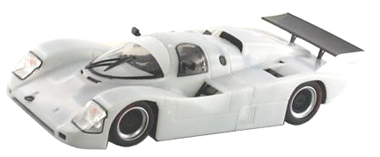 Slot It SICA25Z Porsche 962 IMSA, plain white – $54.99
LeMay Museum (ACM) TransAm race update
The following was released today by the museum.
For immediate release, 8-12-13 – Contact: slotcarevent@lemaymuseum.org
America's Car Museum Presents the
ACM Miniature TransAm Challenge, October 18-19, 2013
Event Update, August 12, 2013
Greetings to all the slot car racers who have expressed interest in our October TransAm race. We are pleased with the level of response to the event and with the expressions of support and enthusiasm we have been receiving. We have been promising an update on the event to clarify areas of uncertainty and to correct any errors and omissions in the rules as originally published here and elsewhere. We are going to deliver on that promise, but first, some words on the nature and objectives of our slot car events and on the rulesmaking and enforcement process itself.
The mission of America's Car Museum, and the passion of everyone involved with it, is to celebrate the automobile and its rich history and lore and pass on the love of cars to the public by making ACM fun for all and a rewarding experience for every museum guest. ACM is a car museum, not a motorsports museum, but we know that speed and competition have always been a colorful and fascinating part of automotive history and a major driver of technical development in the auto industry, as well as a truly fabulous sport. The museum's involvement with slot cars is one of many ways we celebrate cars and car racing.
Every one of our events has one goal: to be fun for our museum guests who watch, for the enthusiasts who participate, and even for the volunteers who put in many hours to develop and run the events. We really like slot cars because they have a unique way of drawing people of all ages into the fun and excitement. Our Slotmods track has been a great success, proving itself very popular with our guests, and we can't wait to see what fun our organized slot car races will create.
The organizers of the ACM slot car racing program have been around slot car racing for decades. We've seen it all and done it all. Also, some of us have been around full-sized racing for a long time, too. As a result, we are well aware of the tension that exists between racers and rulesmakers. The rulesmakers want to produce the fairest and most competitive racing possible in addition to controlling factors such as cost and complexity. At ACM we particularly want to make sure our slot car races are fun, affordable, and accessible for as many slot car hobbyists as possible. Every aspect of our racing has been developed with that goal in mind. We want to make it possible for the largest number of people to come to ACM and have fun with their slot cars. That necessarily requires trying to write a set of rules that gives as many as possible, even relative beginners, some reasonable chance to win or at least finish well.
Racers, of course, always want to use every bit of their "tuning" skills to take maximum advantage of what the rules say and don't say because they all want to win. That's the very definition of a racer. But it can be taken to extremes, especially by a subset of racers who combine a win-at-all costs mindset with a great deal of experience and resources and are determined to find some loophole somewhere in the gray areas of the rules that allows them to use all that to engineer a decisive but hidden advantage that few, if any competitors can match. What they are invariably try to do is lead the race organizers to make some decision in ignorance of all its technical ramifications and thereby unknowingly green-light the proverbial "unfair advantage" that, while it may be technically legal, subverts the intent of the rules.
Now that's all well and good in, for instance, Formula One, where everybody has vast experience and resources and everybody knows that's how the game is being played and accepts all the cutthroat maneuvering that follows from it. But our slot car races are not like that. Most slot car hobbyists are not interested in going to extremes of cost, time, and rulebook lawyering to win and are actually looking for someplace where they can compete and have fun without having to do all that. We intend to provide what they want. But we are not going to do it by fighting an endless battle of wits with a small minority of racers. We've tried to do it in the past and found that it quickly becomes a thoroughly miserable experience.
So, here's how we are going to handle the process of making, clarifying, and enforcing our racing rules.
1. We have written and published a set of rules that tells racers what they can do and clearly states that anything not specifically permitted is prohibited. That is, in general, the way the rules for all our events will be written, though this is not to say we will never have a "run what ya brung" class or that the amount of leeway granted for "tuning" will not vary depending upon the desired character of the event.
2. We think our rules are quite clear enough for most people. However, we know we don't always think of everything and there can be points that genuinely do require clarification and errors or omissions that need to be corrected. When those issues surface we will address them. As we refine all our procedures from one event to the next there will fewer and fewer of them.
3. However, we are not going to make decisions blindly. If we have any doubt about what is really behind an inquiry about a rule we can and will say to the person inquiring, "Tell us in detail what you want to do and we will tell you whether it's legal." We reserve the right to ask for additional information, including photos, if we need to in order to understand the matter fully.
4. At that point the inquirer has choices. (1) He can give us full information and receive our ruling. We will then publish both the original inquiry, with all information provided, and our reply for the information of all interested parties. (2) He can decline to provide information and not use his demon tweak, saving it for another time and place. (3) He can go ahead and try it without seeking a ruling, but if it's discovered at tech and found to be illegal there will be consequences. Also, if we do approve a modification and discover at tech that we were not given full and honest information there will be consequences. We will check. Racers can seek advantage all they want, but it won't be hidden advantage.
The following basic principles will apply:
1. We intend for our slot car events to celebrate, in miniature, the history of the automobile, just as our museum exhibits do in life size. We want the slot cars in our races to look like real race cars and each event to recreate, in some measure, a particular time and place or era in racing history. We aren't rivet counters. We don't insist that the cars in our events be perfect models of a specific chassis number at a specific race, or anything close to that; we just want them to look, when running on the track, like a car that could have been entered in the life-sized counterpart to our race. For that reason we are going to insist that pursuit of on-track performance not compromise the historical character of the cars.
2. We want entering and competing successfully in our events to be within the reach of as many slot car hobbyists as possible, including those of only moderate skill and resources. We will not allow anything that has the effect of putting it beyond the reach of all but an experienced and well-equipped few.
3. If you read the rules and don't know whether something is legal it probably isn't. By all means, ask if you feel the need, but in general assume that if we meant for something to be legal we would have said so.
4. We will make judgment calls when and as needed to conduct the event. Not everyone will agree with all of them, but they will be final. We may review the issue(s) involved afterward and amend the relevant rules for future events, but the calls we make will not be debated or retroactively reversed.
5. Our rules, once made, will be subject to clarification, but never to debate. We won't put up with cheating, politics, or anything else that compromises the character of our events or their enjoyment by participants and museum guests.
6. We reserve the right to reject any entry without cause. We will use it sparingly but we will use it if we have to when the actions, attitudes or purposes of any individual threaten the successful conduct of any of our events or their enjoyment by others.
Now, on to specific questions that have come up regarding rules and other aspects of the event:
Q. Will the Under-2.5 liter TransAm cars will be included in this event?
A. Because this is ACM's first slot car event it will be a learning experience for all of us here. We are keeping things simple and running only the O-2.5 TA cars because the Scalextric and Pioneer cars all use the same spec tire and most of the parts are interchangeable between them. It will be simple to build and tech the cars, and running only the two classes described in the announcement will help us avoid taking on too much for our first attempt. We believe this will give us the best chance to run a successful event while we learn from experience. We intend for this to be the first of many events and there will be plenty of opportunities to fit the U-2.5s into a later program.
Q. Where can I get information about the event?
A. The original announcement is on the SCI home page at www.slotcarillustrated.com, and updates will be published on SCI, also.
Q. Can you give me a list of hotels close to the LeMay Museum?
A. The closest hotel to the museum, within easy walking distance, is:
Best Western PLUS Tacoma Dome Hotel
2611 East E St Tacoma, WA 98421
Other nearby options:
Hotel Murano
1320 Broadway Plaza, Tacoma, WA 98402
La Quinta Inn & Suites Tacoma
1425 E. 27th St. Tacoma, WA 98421
Silver Cloud Inn – Tacoma Waterfront
2317 N Ruston Way, Tacoma, WA 98402
Holiday Inn Express Hotel & Suites TACOMA DOWNTOWN
2102 South C Street, Tacoma, WA 98402
Courtyard by Marriott Tacoma Downtown
1515 Commerce Street, 1515 Commerce Street, Tacoma, WA 98402
Motel 6 Tacoma South
1811 South 76th St, I-5 at Exit #129, Tacoma, WA 98408
Travelodge Port of Tacoma
3518 Pacific Hwy East, Located on Pacific Hwy, Fife, WA 98424
Econo Lodge Fife
3501 Pacific Highway East, Fife, WA 98424
This list includes accommodations at a range of prices, but we believe all of them are good choices at their respective levels.
Q. Which Maxxtrac tire will be the spec tire for the event?
A. Maxxtrac M06X. The handout tires will be installed on the cars only after they go into impound before the race. (This corrects an error in the rules as originally published.)
Q. How will car weight and magnetic downforce be measured at the event?
A. We will have a digital scale and a Magnet Marshal at the event. They will be calibrated with each other for accuracy. Each car will first be weighed on the digital scale to get its actual weight. Then it will be placed onto the Magnet Marshal to get its weight+downforce reading. The Magnet Marshal reading minus the scale reading will yield the car's downforce level.
Q. Why aren't you following the common practice of using the Magnet Marshal for both?
A. We have found that a Magnet Marshal is not consistent when used as a scale by placing the car on its side on the platform. A minor shift in the location of the car on the platform can change the weight reading significantly.
Q. What is the specific limit on how far bodies can be lowered over the chassis on Modified class cars?
A. If your car is legal in all other respects, as long as the fenders clear the tires you will be okay. We set this rule primarily in recognition that the bodies of some cars, as manufactured, sit higher on the chassis than they need to and we want to give entrants in the Modified class the option of lowering the body to take up the excess clearance. Keep in mind, however, that modifying the wheel openings in the body, modifying the body lower edge, and removing or relocating the exhausts are not specifically permitted modifications and, therefore, are not allowed. In the event of any further question regarding period-correct body height or overall car height the entrant may submit a side-on photo of the car sitting on a tech block or piece of track, and we will make a determination of legality based on the photo. The photo, by the way, will be kept and will be compared with the actual model as presented at tech.
Q. What power supply will you be using and how many power taps will be used?
A. Since we are dealing with only stock motors and gear ratios and a specified level of downforce in both classes this question is irrelevant except to say that there will be more than enough amperage for legal motor/magnet setups and that power taps will be added to the two track layouts as needed to provide consistent power around the circuit.
Q. When will the track design be published?
A. It won't. All entrants will see the two track designs for the first time at the actual event. This will prevent individuals or groups from gaining an advantage by building an identical layout and practicing and testing on it beforehand. We will say only that the two layouts will be different, though we will make them as close to the same exact length as possible, and that they will not include any Radius 1 curves. The space we have to work with will preclude any straightaway more than 16 feet long. Practice time will be regulated as closely as possible so no individual will get significantly more time than any other.
Q. Which specific Pioneer and Scalextric motors are legal for this event?
A. In both classes we are allowing only the standard Pioneer and Scalextric 18,000 rpm motors as supplied in their ready-to-run cars. Yes, we know that both Pioneer and Scalextric have produced a few RTR cars with more powerful motors, but only the 18K ones are allowed.
Q. If I am sponsored for the event by my raceway, hobby shop, or other business, can my car carry the sponsor's logo?
A. Absolutely, and we welcome it. We will expand the concept of period-appropriate liveries to include your sponsor's logo and URL, but please size and place them on the car so they look, except for the URL, like they could be the livery of a life-sized car back in the day.
This covers the questions that have been submitted to date.
Anyone having questions or concerns regarding rules or any other aspect of the event should send them to slotcarevent@lemaymuseum.org.
Good racing to all,
ACM
Thanks for shopping with us!
The Electric Dream Team
Warehouse phone (310) 676-7600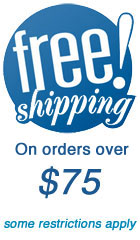 Slot car technical information and advice:  support@electricdreams.com
Our warehouse is open to walk-in customers Monday through Friday 9 am to 4 pm.  Next time you're in the greater Los Angeles area stop by and see us at:
606 Hawaii Street, Unit B
El Segundo, CA 90245
We're just minutes from LAX.