New items in stock
Last week it was a boatload of new cars from Carrera.  This week it's Ninco…
Ninco 50581 Ford Sierra rally car, Marlboro "barcode" livery.  $69.99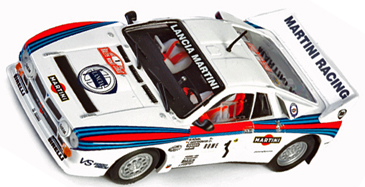 Ninco 50582 Lancia 037 rally car, Martini – $69.99
Ninco 50604
Mercedes SLS GT3 Lightning "Vodaphone".  $84.99
Ninco 50605
Renault Megane Trophy Lightning "PC Tools".  $84.99
Ninco 50606 Audi R18 E-Tron – $79.99
Ninco 50607 Audi R18 2012 Sebring winner – $79.99
Ninco 50608 Austin Healey red/black #35 – $72.99
Ninco 50609
Citroen C4 "Cezam".  $79.99
Ninco 50610
Ford Sierra, "Mobil 1" livery.  $69.99
Ninco 50611 Jaguar E-type (XKE) roadster, #92 silver/green – $79.99
Ninco 55055
Megane Trophy "Racing Black".  $54.99
Ninco 55057 Camaro, Momentum Motorsports – $54.99
Ninco 55059
Mustang "Crazy Green". $54.99
Ninco 55061
Corvette C6R GT3 "China Exim Bank".  $54.99
Ninco 55064 Mercedes SLS GT3 Black Falcon, Ninco1-Plus – $54.99
Ninco 55066 Audi R8 black #1, Ninco1-Plus – $54.99
Ninco 55067 Corvette C6R GT3 Luxembourg – $50.99
Ninco 55068 Corvette C6R GT3 Luxembourg N-Digital – $64.99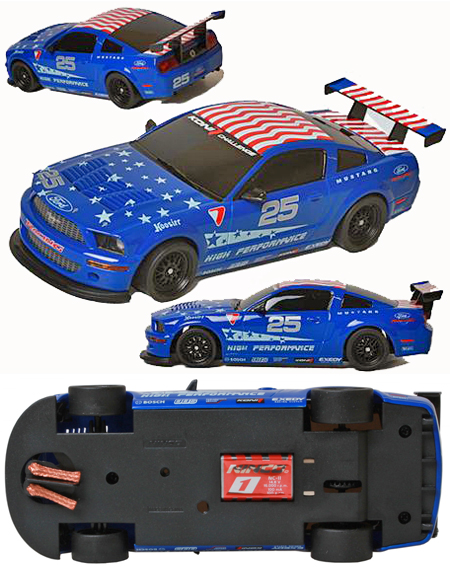 Ninco 55069
Mustang "USA".  $50.99
Ninco 55070 Mustang "USA" N-Digital. $64.99
Ninco 55071
Audi R8 "Spider".  $55.99
Ninco 55078
Audi R8 "Spider", N-Digital.  $69.99
Ninco 55072 Camaro, Bondurant – $55.99
Ninco 55077 Camaro, Bondurant, N-digital – $69.99
Ninco 55074
Mercedes SLS GT3 "Sonax" Ninco1-Plus. $55.99
Ninco 55076
Mercedes SLS GT3 "Sonax" N-Digital. $69.99
Ninco 55073
Ford GT "DHL" Ninco1-Plus.  $55.99
Ninco 55079
Ford GT "DHL", N-Digital, Ninco1-Plus. $69.99
 Just announced by Proto Slot
We expect these to be available in both RTR and painted kit form.  We will have them up for preorder shortly – prices TBA.
CB071 Matra, LeMans 1970
CB072 Lotus 40, Riverside 1965, Jim Clark
CB072/1 Bocar (50s US sports car)
CB072/2 Bocar
We will add information on these cars as it becomes available.  BTW, the cartoons of the cars are drawn by the owner of Proto Slot, who is quite a talented artist as well as a master modeler.
KR01 sidewinder chassis 1/32 scale. This chassis is metal with what appears to be a plastic front axle holder with screws for front axle height adjustment and a plastic motor/rear axle pod.  This is the chassis designated to be used in the Matra and Lotus 40 RTR cars above.  The wheelbase is adjustable from  76mm to 84.5mm.  We expect it to be offered in various states of completion from a bare chassis kit to a complete running chassis.  We'll pass on further information as it becomes available.
Just announced by Flyslot
Fly 004102 Porsche 934 LeMans 1977
 Fly 051104 BMW M1 Jagermeister
Fly 060102 Kremer CK5 LeMans 1983
These cars also will be on line for preorder shortly.
Christmas ordering information
These are the dates by which you need to order for delivery before Christmas, depending upon the form of shipping being used.
USPS :
First class mail :  Dec 18th.
Priority Mail : Dec 19th.
Express Mail : Dec 20th.
UPS Ground : December 14th up until December 20th – Takes from 1 to 6 business days depending on the distance between your location and Los Angeles.
For information on expedited shipping or unusual circumstances please call our warehouse at (310)676-7600.
Thanks for shopping with us!
The Electric Dream Team
Warehouse phone (310) 676-7600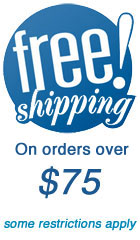 Slot car technical information and advice:  support@electricdreams.com
Our warehouse is open to walk-in customers Monday through Friday 9 am to 4 pm.  Next time you're in the greater Los Angeles area stop by and see us at:
606 Hawaii Street, Unit B
El Segundo, CA 90245
We're just minutes from LAX.