Just in from Pioneer!
Pioneer P005 Dodge Charger "Bengal Tiger – $54.99
Pioneer P029 1968 Mustang fastback #25 – $54.99
Pioneer P030 1968 Mustang fastback #35 – $54.99
Coming soon from Slot It: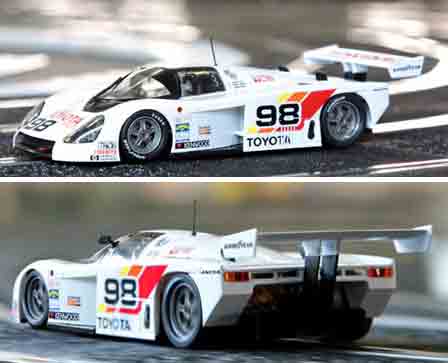 Slot It SICA19A Toyota 88C #98, Daytona 1989. Preorder now! – $54.99
Is this car cool looking or what?  Slot It is now circulating photos of a finished car on the Internet.  That means production is imminent, if not already underway.  This car is scheduled for release in early 2011 and it looks like it will appear on schedule.  If you haven't already preordered yours you will want to get your order in now.
Slot It SICW08 Chaparral 2E 2-car set. Preorder now! – $129.99
This is another new Slot It release being shown in completed form.  It should be in the pipeline soon.
Headed for the US now from Carrera:
Carrera 23744 Cheetah, red, 1/24. Preorder now! – $71.69
Carrera 23745 Cheetah, silver, 1/24. Preorder now! – $71.69
On the way to us now, arriving next week:
Revell (Monogram) 08316 Cobra Daytona Coupe, white. Preorder now – $54.99
New items in stock now!
Carrera 23750 Auto Union Type C – $71.69
Carrera 23751 Mercedes streamliner, 1/24 – $71.69
Carrera 30529 Chevrolet Corvette C6R test car D132 – $51.69
NSR SET04 Ford LeMans Winners 1966-67 – $279.99
NSR SET05 Mosler, championship commemorative model – $145.99
Scalextric C3087 Dodge Viper USAF F-16 – $54.99
Scalextric C3092 Lotus 49 F1, Jo Siffert, 1969 – $49.99
Scalextric C3128 Mini Twin Pack. – $54.99
Christmas shipping information:
UPS Shipping Deadlines
UPS 2nd Day Air: December 22

UPS Next Day Air: December 23

UPS Ground shipping times depend on location but usually take anywhere from 1 to 6 business days within the US.  For further information about shipping to your specific location contact our warehouse at (310) 676-7600.
US Postal Service: Information on USPS shipping is available at http://www.usps.com/holiday/shippingcalendar.htm?from=home_ftpromo&page=Holiday2010SeeShippingDeadlines
Thanks for shopping with us!
The Electric Dream Team
Warehouse phone (310) 676-7600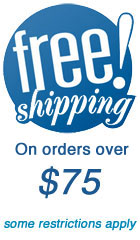 Slot car technical information and advice: support@electricdreams.com
Our warehouse is open to walk-in customers Monday through Friday 9 am to 4 pm.  Next time you're in the greater Los Angeles area stop by and see us at:
606 Hawaii Street, Unit B
El Segundo, CA 90245
We're just minutes from LAX.