First of all, a very merry Christmas from the Electric Dream Team to all our friends and subscribers! 
May the day fill you with joy as you celebrate.  And perhaps you might like to take time to remember the reason for the season and reflect on the significance of that first Christmas 2000-plus years ago.
Scalextric announces 2013 product line. 
We now have all the Scalexctric 2013 new car releases (al0ong with a few leftovers from 2012) on our web site at https://www.electricdreams.com/Shop/future-releases-new-releases-2012-scalextric-c-777_1029.html.    Here are some of the highlights…
Scalextric C3308 Jaguar D-type, 1956 LeMans, Briggs Cunningham. Preorder now!
Scalextric C3316 1970 Camaro, Frank Gardner. Preorder now!
Scalextric C3368A Corvette 60th anniversary 2-car set. Preorder now!
Scalextric C3402 Ford Falcon XB , Alan Moffat, Bathurst 1974. Preorder now
Scalextric C3413 Lotus 49B Jo Siffert 1968. Preorder now!
Scalextric C3416 Ford Escort MkII, 1979. Preorder now!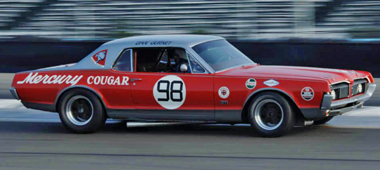 Scalextric C3418 Mercury Cougar, Dan Gurney, 1967 TransAm Series. Preorder now!
Scalextric C3419 1970 Dodge Challenger, Sam Posey, 1970 TransAm Series. Preorder now!
We don't have US pricing on the 2013 Scalextric line yet but it's expected about the first of the year and we will add prices to our listings as soon as we receive them.
New items in stock
Racer SL09 Ferrari 250 GTO, LeMans 1963, Beurlys / Langlois – $179.99
Slot It SICA24A Audi R18 test car, 2011 – $64.99
Racer SL10 Ferrari 250 GTO, LeMans 1963, P.Dumay / Elde – $179.99
Scalextric C3163A Aston Martin DB5, Goldeneye – $69.99
Scalextric C3263 Mercedes GP Petronas 2012 – $52.99
Scalextric C3265 McLaren F1 2012, J. Button – $52.99
Scalextric C3266 McLaren F1 2012, L. Hamilton – $52.99
Scalextric C3284 Ford Fiesta RS WRC, Stobart – $42.99
Scalextric C3292 Peugeot 908 LMP, Team Oreca – $52.99
Scalextric C3306 MG Metro 6R4 Clarion – $52.99
Scalextric C3307 Ford Lotus Cortina, 2011 historic – $52.99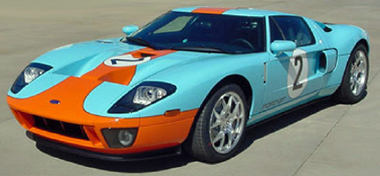 Scalextric C3324 Ford GT road car, Gulf colors – $52.99
Deals of the week
Scalextric C2913 Ford Lotus Cortina, Jim Clark –MSRP $47.99, now $29.95!

Scalextric C2978 Jaguar XKR GT3, Apex Racing – MSRP $49.99. Now $29.95!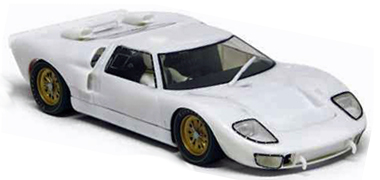 Slot It SICA20Z Ford GT40 MkII, all white – Was $54.99, now $44.95!
Christmas warehouse hours
We're open Monday, December 24th (Christmas Eve) from 9am-11am and closed Christmas Day. The rest of the week we will be keeping normal operating hours.
Thanks for shopping with us!
The Electric Dream Team
Warehouse phone (310) 676-7600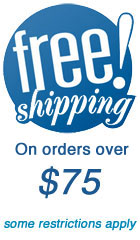 Slot car technical information and advice: support@electricdreams.com
Our warehouse is open to walk-in customers Monday through Friday 9 am to 4 pm. Next time you're in the greater Los Angeles area stop by and see us at:
606 Hawaii Street, Unit B
El Segundo, CA 90245
We're just minutes from LAX.