First of all, the entire Electric Dream Team wants to take this opportunity to wish all of our subscribers, customers, and friends the most blessed and joyous Christmas ever…
Or if you don't celebrate Christmas we extend to you our warmest wishes for peace and happiness on whichever holiday you celebrate…
And if you don't celebrate any holiday at all we send to you our wish for every good thing in life to be yours at this time of year.
As Tiny Tim said, "God bless us all, every one!"
New items in stock
24 of them this week! As seems to happen more every year the manufacturers are scrambling to get as many of their announced new products for this year out while it's still this year. Hmmm…. this year was next year last year and it will be last year next year, so next year will then be this year so even if this year's cars come out next year it will still be this year even though this year will be last year…
Oh, well, here they are:
Carrera 27350 BMW 2002Ti tuner car – $34.99
Carrera 27378 Plymouth Superbird NASCAR, #02 – $34.99
Carrera 30586 Plymouth Superbird NASCAR #02, Digital 132 – $49.99
Carrera 30547 BMW 2002 Ti, Warsteiner, D132 – $53.39
Carrera 41352 Ferrari 458 GT2, red #062, Digital 143 – $33.39
LeMans Miniatures 132056 Audi R18, 2011 – $149.99
NSR 1085SW Ford P68 (F3L), Shell #8 – $108.95
NSR 1089AW Porsche 997 Jagermeister – $108.99
NSR SET06 Porsche 917K 2-car set, Gulf, Daytona 1971 – $268.99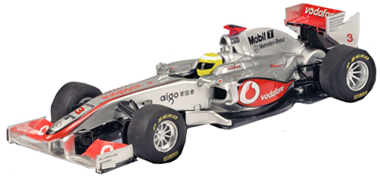 Scalextric C3165 McLaren Mercedes F1 2011 – $49.99
Scalextric C3166 McLaren Mercedes F1 2011 – $49.99
Scalextric C3167 Mercedes GP Petronas 2011 – $49.99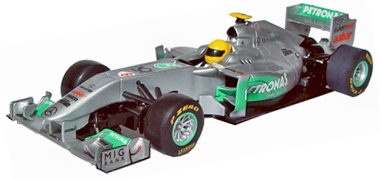 Scalextric C3168 Mercedes GP Petronas 2011 – $49.99
Scalextric C3171A McLaren MP4-12C 2-car set – $119.99
Scalextric C3180 Lamborghini Gallardo GT3 – $42.99
Scalextric C3181 Jaguar XKR GT3 – $42.99
Scalextric C3182 Porsche 997 – $42.99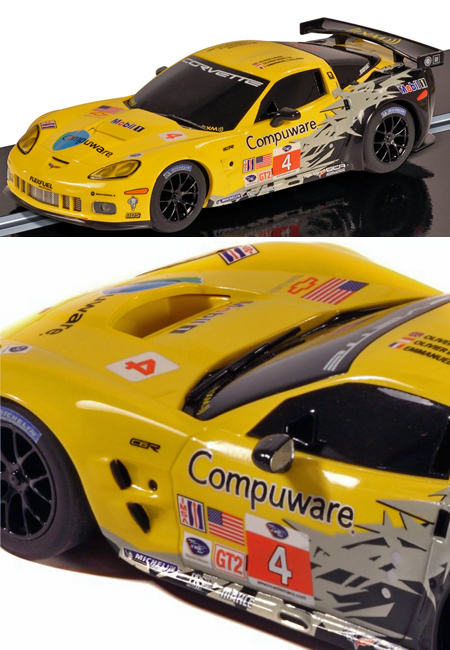 Scalextric C3185 Corvette C6R GT2 – $42.99
Scalextric C3206 Lotus 49, 1968 – $51.95
Scalextric C3210 Ford Lotus Cortina, blue – $49.99
SCX C10023X200 1/43 scale outer curve track (4 sections) – $17.99
Slot It SICA14D Nissan R390 GT1 #33, LeMans 1998 – $64.99
Slot It SICW10 Ford GT40 1966 LeMans winner – $74.99

Carrera 30550 Lola T222, Dave Causey – $53.39

Our warehouse will be open…
Its regular hours on Monday, December 26, and out Tech department will be available to assist with any problems you may encounter with your Christmas purchases. If you live in the Los Angeles area and have the day off, come on by and visit!
Thanks for shopping with us!
The Electric Dream Team
Warehouse phone (310) 676-7600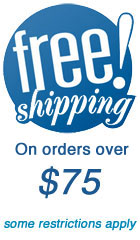 Slot car technical information and advice: support@electricdreams.com
Our warehouse is open to walk-in customers Monday through Friday 9 am to 4 pm. Next time you're in the greater Los Angeles area stop by and see us at:
606 Hawaii Street, Unit B
El Segundo, CA 90245
We're just minutes from LAX.