Happy New Year!
This is our last newsletter of the year, and we are pleased to report that 2011 has been our 5th straight year of double-digit annual sales increases.  It is you, our customers, who have made it possible for Electric Dreams to become one of the largest slot car dealers in the US.  We want to thank all of you for your business in 2011, and we look forward to continuing to serve you in 2012 and beyond.
New items in stock
NSR 1091AW Audi R8 GT, United Autosports #23 – $105.99

NSR 1095IL Audi R18, 2011 test car livery – $105.99
NSR 1096IL Audi R18, unpainted white – $86.99
NSR 1101SW Ford MkII, gold #5, LeMans 1967 – $136.99. Limited edition of 500 cars worldwide.
Slot It SIPGRC Group C Legend poster – $19.99
LeMans Miniatures 132045/10M Mirage GR8, Gulf, LeMans 1975 – $133.99
LeMans Miniatures 132045/11M Mirage GR8, Gulf, LeMans winner 1975 – $133.99
Our warehouse will be open…
Its regular hours on Monday, January 2, and our Tech department will be available to assist you, but both the postal system and UPS have the day off so no orders will be shipped that day.  If you live in the Los Angeles area and have the day off, come on by and visit!
Thanks for shopping with us!
The Electric Dream Team
Warehouse phone (310) 676-7600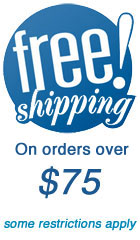 Slot car technical information and advice: support@electricdreams.com
Our warehouse is open to walk-in customers Monday through Friday 9 am to 4 pm.  Next time you're in the greater Los Angeles area stop by and see us at:
606 Hawaii Street, Unit B
El Segundo, CA 90245
We're just minutes from LAX.