Happy New Year from the Electric Dream Team!
We hope you have had a great 2010 and we wish you all the very best for 2011.  It has been our great pleasure to serve you and we look forward to meeting all your slot car racing needs in the new year.  We will be adding many new products and new product lines in 2011.  We will also continue to expand our on-line library of technical information that so many of our customers have found helpful.  We're heading into another rockin' year and we are pleased to invite you along for the ride!
New Carrera items in stock:
Carrera 23607 Titans of Racing set, Digital 124 – $499.99
Carrera 23753 Ferrari 250 GTO, limited edition, Digital 124 – $71.69. Carrera says the production run on this car is only 999 units.
Carrera 30146 Street Pursuit set, Digital 132 – $316.99
Carrera 30539 Ferrari 458 Italia, red, Digital 132 – $51.69
Carrera 30540 Ferrari 458 Italia, yellow, Digital 132 – $51.69
Carrera 61180 Mercedes Benz safety car 1/43 scale – $14.99
Carrera 61181 Mercedes Benz police car 1/43 scale – $14.99
Carrera 61185 Ford Mustang custom 1/43 scale – $14.99
Check this out…
This is a Ninco 1 Mustang with clear windows and an interior.  A customer asked if it could be done.  We did some checking and discovered that it's not only possible, it's quite easy.  We'll show you how in next week's newsletter.
Thanks for shopping with us!
The Electric Dream Team
Warehouse phone (310) 676-7600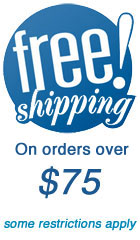 Slot car technical information and advice: support@electricdreams.com
Our warehouse is open to walk-in customers Monday through Friday 9 am to 4 pm.  Next time you're in the greater Los Angeles area stop by and see us at:
606 Hawaii Street, Unit B
El Segundo, CA 90245
We're just minutes from LAX.