New items in stock
Fly 044102 Porsche 934, Danone – $72.99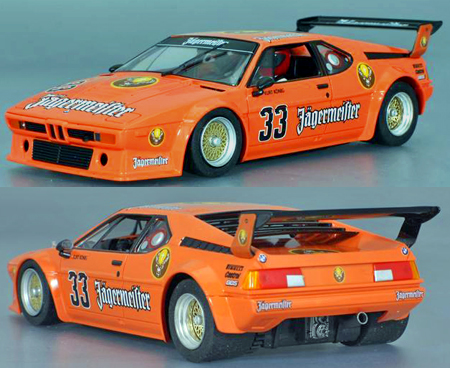 Fly 051104 BMW M1 Jagermeister – $72.99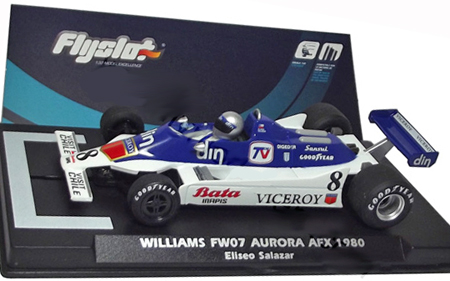 Fly 055303 Williams FW07, Eliseo Salazar – $81.99
Fly 060102 Kremer CK5 Group C, LeMans 1983 – $78.99
Fly 060301 Kremer CK5 Group C, all black – $78.99
Fly 709102 Porsche 917LH, LeMans 1971 – $62.99
Kyosho 50101 Aston Martin DBR9, LeMans 2007 1/43 scale – $49.99
Kyosho 50102 Aston Martin DBR9, Jet Alliance 1/43 scale – $49.99
Kyosho 60101 McLaren F1 GTR, black #59 1/43 scale – $49.99
Kyosho 60102 McLaren F1 GTR, BMW, 1996 1/43 scale – $49.99
Kyosho 70101 Corvette C6R, yellow #63 1/43 scale – $49.99
Kyosho 70102 Corvette C6R, 2007 1/43 scale – $49.99
Electric Dreams warehouse open on Presidents' Day
We will be open normal hours on Monday, Feb. 18, for the Holiday (Presidents' Day).  No USPS mail will ship out as it is a postal holiday, but all UPS shipments will go out as usual.
Thanks for shopping with us!
The Electric Dream Team
Warehouse phone (310) 676-7600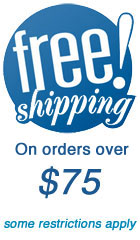 Slot car technical information and advice:  support@electricdreams.com
Our warehouse is open to walk-in customers Monday through Friday 9 am to 4 pm.  Next time you're in the greater Los Angeles area stop by and see us at:
606 Hawaii Street, Unit B
El Segundo, CA 90245
We're just minutes from LAX.