New Items In Stock
Slot It SICA14R1 Nissan R390 GT1 RAW, Evo6 – $79.99
Scalextric C8312 Guide and braid plates for Start cars – $5.99  This is an item we have has inquiries about.  If you own Scalextric Start cars this is the replacement guide made just for them.
Coming soon to our web site
You may remember that sometime back we promised you an in-depth article on Mike Morrow's buildup of a Ghost Models Lola GT body kit into a complete car.  Just this week we received the last of the text and photos from Mike.  It appears that the article was almost as big a project for him as the car was.  It will be by far the most extensive and detailed car build article we have ever published.  There is still a lot of editing to be done but we will try to get the article onto our web site by this time next week.  It will be worth the wait.
90% off cars
The 90% off sale continues, and we now have not one but three 90 off cars on our web site.  Remember, they may be lurking anywhere in our on-line catalog.  Happy hunting!
Thanks for shopping with us!
The Electric Dream Team
Warehouse phone (310) 676-7600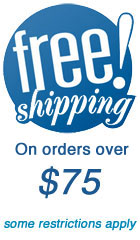 Our warehouse is open to walk-in customers Monday through Friday 9 am to 4 pm.  Next time you're in the greater Los Angeles area stop by and see us at:
606 Hawaii Street, Unit B
El Segundo, CA 90245
We're just minutes from LAX.