News from 2013 Nurnburg Toy Fair
It's that time of year again when the manufacturers unveil their new product offerings for the year.  Here are the highlights so far.
BRM Slot presents a 1/24 scale McLaren F1 GTR in two liveries
Carrera has, as usual, a raft of new releases…
How about a 1/32 scale Porsche 904?
Looking at these two new cars reminds us of just how right Monogram got the same car 50 years ago.  But there's a bit of bad news.  According to published information the 904s will be available only in race sets this year.  Bummer.  We will investigate further to see if that's really true.
Here's another livery for the popular Carrera 1/24 scale Porsche 917.
And the 1/24 scale Cheetah.
Plus a 1/24 scale Ferrari 250 GTO.
Speaking of Ferraris, the really big announcement from Carrera this year is…
A Ferrari 512S in red…
And in yellow.  You just knew they would make something for their Porsche 917s to race with.
If you like vintage touring cars on steroids this Alfa should please you.  We would prefer it without the wing.
Carrera is commemorating a vac-body car from decades ago with a kandy-kolor livery on its 1/32 scale Cobra. It may seem a bit garish to some but we have seen 1:1 race cars painted in color schemes like this over the years and they can be quite attractive. Just add numbers to the doors and a sponsor decal or three.
If you prefer something more traditional Carrera is also offering this Cobra livery in 1/32 scale.
Or this new 1/32 scale Cheetah livery.
This new Ferrari is a 1/43 scale car.
These two 1967 Mustang fastbacks in 1/32 scale are supposed to be vintage road race cars, but they stick up so far into the stratosphere they would look ridiculous on any road course.   This…

Is what they should look like.  Come on, Carrera, get it right!
Flyslot is not showing anything really new, but here are two interesting cars from their display.
This new Kremer CK5, along with an all-black one, is making its way onto dealers' shelves as this is being written.
Flyslot has been showing this Ferrari 512BB prototype for some time now, but we expect it to be in production fairly soon.
Slot It's new McLaren M8D is no longer a secret, but they are showing it in two liveries at the show.
Dan Gurneys 1970 race winner and…
The "Led Zeppelin" car from Europe's Interserie.  Here's a shot of the full-sized car in action.
MSC is showing a new Pantera…
In Jagermeister colors.  Is there any kind of European car Jagermeister hasn't sponsored?
NSR is displaying these two Porsche 917s with the tail fins as used in 1971.
Scale Auto has two new SRT Vipers, one in 1/24 scale…
And one in 1/32 scale.
As well as…
An Interscope Porsche 935
And a Jagermeister Porsche 935.  No, there probably isn't any kind of European car Jagermeister hasn't sponsored.
We will have all the new 2013 cars from all the manufacturers up for preorder as soon as we receive the necessary information.
And even while the big toy fair is in progress we continue to get…
New items in stock
H&R HRCH05 Complete running 1/24 scale chassis – $43.50
H&R HRCH09 Complete running 1/24 scale chassis – $46.99
NSR 1114AW Audi R8 LMS, ADAC GT Masters Hockenheim #4 – $105.99
NSR 1408 Audi R8 body kit, white – $32.99
PMTR5006 Repro AMT brass chassis kit – $47.99

PMTR5007 Repro AMT brass chassis – $29.99

 Postage rates
We want to inform our customers of the postage  price increase which took effect January 27th. The US Postal Service has raised their rates across the board, and we have to follow. These rates especially  affect our first class mail international services. If you have any questions about shipping costs or shipping options to your location please contact our warehouse at (310)676-7600 or shop@electricdreams.com.
Thanks for shopping with us!
The Electric Dream Team
Warehouse phone (310) 676-7600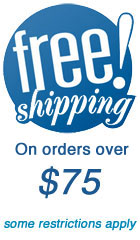 Slot car technical information and advice:  support@electricdreams.com
Our warehouse is open to walk-in customers Monday through Friday 9 am to 4 pm.  Next time you're in the greater Los Angeles area stop by and see us at:
606 Hawaii Street, Unit B
El Segundo, CA 90245
We're just minutes from LAX.