Pioneer Models Update
We recently had an opportunity to communicate with Julian Birley, owner of Pioneer models.  He was able to fill us in on what is happening with the company.
About a year ago, Jules, as he is known in the slot car world, discovered that the contract factory in China that was producing his cars was behaving in a highly dishonest manner.  He pulled out his tooling, which took some doing because of chicanery on the part of the factory managers.  In cooperation with several other small slot car manufacturers he set about establishing his own factory in China.  That effort ran into problems almost from the start.  It proved impossible to find honest, reliable people in China to run the factory, and initial production of cars failed to get through to conclusion . Efforts to overcome the issues proved to be unsuccessful, even though Jules himself spent enormous amounts of time in China trying to turn things around.
Finally, around the end of last year, Jules was forced to make the decision to pull out of China entirely and move production to England.  At the time of our exchange of e-mails several shipping containers full of tooling and some at least partially completed cars were on the water between China and the UK and will have arrived there by now.  Jules is in the process of setting up a UK factory so he can get back into production. 
Jules writes, "It's going to be a monster task to get it all together so (several associates) and I are running around organizing a factory, some workers and machinery. I wish I could say it was fun but it's not! Just hellish pressure. The plan is to have the product checked over, re-worked where necessary and available to ship mid–March. The whole story will unfold as we unload the containers. All production will be shifted to UK. Researching and designing new models? The Legends are half tooled. The MGB is ready to tool as is the Javelin and Cuda. The Mustang Tube-Frame is done bar the interior. We have plenty to do at the moment. Frankly, I'm somewhat shell-shocked by this whole episode but I have a positive attitude and my guys are up for the challenge."
Pioneer's US distribution and R&D arm confirms that it has been told it will be receiving new products, though no word has come through regarding exact timing or new runs of existing models.  There are also at least two cars, as yet unrevealed, that have been approved at the concept level and will be proceeding to design and production once the cars mentioned above are out onto the market. The entire Pioneer design and R&D staff is still intact and ready to move ahead with new projects as soon as possible.
The decision to move Pioneer slot car production is just a small part of a growing trend, known as "reshoring" that is seeing manufacturing being moved out of China and back to or closer to the home countries of companies large and small, including The US, the UK, and much of Europe.  In addition to problems such as those Jules had to cope with, China also is becoming less attractive to manufacturers due to rapidly rising wages and shipping costs, not to mention labor unrest and signs of growing political instability.  An increasing number of companies producing for the US market are moving production either back to the US or to just across the border in Mexico.  When all costs, including shipping, are factored in it actually costs no more, in some cases, to produce at home or next door rather than an ocean away, and companies find it much easier to keep proper control over costs and quality.  European companies are discovering much the same thing, though perhaps to a lesser extent.  China remains a manufacturing powerhouse, but its advantages continue to shrink as its drawbacks increase.  This means that slot car purchasers who avoid the "Made in China" label as a matter of principle will likely have more cars to choose from as time goes on.
Meanwhile, Pioneer Models is alive and moving ahead with its plans. The Electric Dream Team wishes Jules and his company all success going forward, and we will pass on to our readers further updates on Pioneer as we receive them.
New items in stock
Allslotcar GP001 All white Formula One car – $77.49
We have received our initial shipment of the Allslotcar product line.  Quantities are limited for now and not all parts are in stock, but we will be receiving more soon.  In addition, we have ordered fully assembled, painted, and decaled RTR F1 cars being built by the master modelers at Ostorero, the original designer of the Allslotcar generic F1 car.  They are available now for preorder.  We think some of the parts, and perhaps the complete Allslotcar running chassis, will be popular with scratchbuilders and kitbashers for many different projects.  You can see the parts at  https://www.electricdreams.com/Shop/slot-car-parts-allslotcar-parts-c-3_1236.html and the RTR cars at  https://www.electricdreams.com/Shop/slot-cars-allslotcar-rtr-formula-one-cars-c-168_1227.html.
 MCR68 Model Car Racing Magazine, March-April 2013 – $6.95
Proto Slot CB071P Matra 660 LeMans 1970 painted body kit – $99.99
Proto Slot CB072P Lotus 40, Jim Clark, Riverside 1965 painted body kit – $99.99
Proto Slot CB073/1P Bocar XP5, red, painted body kit – $99.99
Proto Slot CB073/2P
Bocar XP5, "Texas Spirit", painted body kit — $99.99
Proto slot MN003/1 Brabham BT34 , RTR – $249.99.  RTR car, previously available only as a body kit.
Proto Slot MN003/2 Brabham BT34 , RTR – $249.99  RTR car, previously available only as a body kit.
PSK 009/1 Abarth Simca 200TC. red – $249.99  RTR car, previously available only as a body kit.
PSK 009/2 Abarth Simca 200TC. blue – $249.99  RTR car, previously available only as a body kit.
PSK010/1 Jaguar XJ13, green, RTR car – $249.99  RTR car, previously available only as a body kit.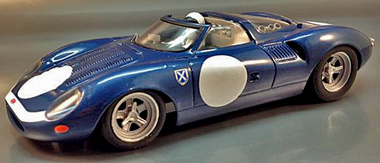 PSK010/2 Jaguar XJ13, blue, Ecurie Ecosse, RTR car – $249.99  RTR car, previously available only as a body kit.
Scalextric C8176 2013 Catalog – $10.99
NSR 1112SW Porsche 917 LeMans 24 Hours, Gulf #22 – $106.99
NSR 1131AW Mosler MT900R Vallelunga 2007, Coke livery, anglewinder – $106.99
NSR 1131IL Mosler MT900R Vallelunga 2007, Coke livery, inline – $106.99
NSR 1131SW Mosler MT900R Vallelunga 2007, Coke livery, sidewinder – $106.99
NSR 1134AW Mosler MT900R Vallelunga 2007, Coke livery, Evo 4 – $106.99
Scalextric parts
We just received a large shipment of Scalextric car parts, including 65 newly released ones.  Refill items are already on line and the new ones will be going on line over the coming week.  Electric Dreams has a larger selection of OEM and aftermarket 1/32 scale slot car parts than any other slot car dealer we know of, and we are constantly adding to our catalog.  We're your go-to place for parts.
New Racer cars announced for 1st half of 2013
SL15 Ferrari 250 Breadvan, LeMans 1962.  There will also be a red road car.
SL16R Ferrari 275GTB red road car.  There will also be a yellow one, SL16Y.
SL17 Ferrari 275GTB, NART, LeMans 1966
RCR66 Ferrari 512S, Escuderia Montjuich, LeMans 1970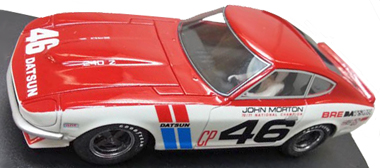 SL18A Datsun 240Z, John Morton, SCCA C-production national champion
SL18B Datsun 240Z, Dan Parkinson
SL19 Ferrari 250GTO, Noblet / Guichet, LeMans 1962
SL21 Maserati 450S, 1957 Sebring winner, Fangio / Behra
Also, 2 more Toyota 2000GTs in Shelby Racing colors and another Capri RS2600.  We will have these cars up for preorder shortly.
Note:  Our warehouse will close early, at 2pm, on Wednesday, February 13.  On-line ordering remains active 24/7/365
Thanks for shopping with us!
The Electric Dream Team
Warehouse phone (310) 676-7600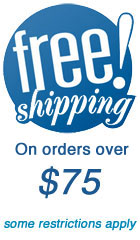 Slot car technical information and advice:  support@electricdreams.com
Our warehouse is open to walk-in customers Monday through Friday 9 am to 4 pm.  Next time you're in the greater Los Angeles area stop by and see us at:
606 Hawaii Street, Unit B
El Segundo, CA 90245
We're just minutes from LAX.