More new Scalextric cars announced
US-only cars for 2013
Scalextric C3318 1969 Mustang, Mike Folsom. Preorder now! – $54.99
Scalextric C3429 Eagle F1, 1967, Dan Gurney, Nurburgring 1967. Preorder now! – $54.99
Scalextric C3430 1969 Camaro, Jerry Petersen. Preorder now! – $54.99
Scalextric C3431 1970 Camaro, Tony DeLorenzo . Preorder now! – $54.99

Scalextric C3442 Lotus 49B, all white. Preorder now! – $44.99
Scalextric C3443 Mercury Cougar, all white. Preorder now! – $44.99
Scalextric C3444 Dodge Challenger, all white. Preorder now! – $44.99
We now have prices and expected due dates by quarter (Q1 through Q4) on all 2013 new Scalextric cars.  We are also advised that most of the 2012 holdovers have just arrived at Hornby America.  We will have them sometime this coming week and they will be in next week's newsletter.
Four cars scheduled for release in 2012 have been canceled prior to production.  If you have a preorder in on any of these your money will be refunded.
C3183 Ford Fiesta
C3202 Ford Fiesta
C3207 Caterham 7
C3259 Start Rally Twin Pack
We are told that none of the Start car twin packs will be available in the US, at least for the time being.
 New items in stock
Humbrol AG9156 Modeler's work station – $29.99.  This looks like a handy device for the modeler who needs to keep his work organized in a small space and have a work surface to protect the underlying table from spills and cuts.
MRRC MC12009 Cheetah, #46 blue – $61.99
MRRC MC12010 Cheetah, #66 yellow – $61.99
Thanks for shopping with us!
The Electric Dream Team
Warehouse phone (310) 676-7600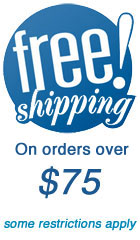 Slot car technical information and advice:  support@electricdreams.com
Our warehouse is open to walk-in customers Monday through Friday 9 am to 4 pm.  Next time you're in the greater Los Angeles area stop by and see us at:
606 Hawaii Street, Unit B
El Segundo, CA 90245
We're just minutes from LAX.