The ultimate slot car project
Last year we we were involved in a project that pushes out the boundaries of what can be done with slot car racing.  It mated up a Slotmods custom-built track with advanced computer technology to create a mobile interactive exhibit that allows members of the public to drive a slot car controlled by an IPad.   The project, commissioned by Audi, was created as a promotion for the introduction of a new Audi car.  It is being used at car shows and other public events as a part of Audi's North American marketing effort. 
The company putting the project together used a 3-D printing process to make the bodies for the slot cars from CAD data of the actual car.  They designed a control module for the cars that incorporates a tiny forward-facing TV camera so the driver of the car can drive it via the Image on the IPad screen, just as if he or she were sitting in the car.  But they needed a running chassis for the bodies and control modules to make complete cars.  For that they called the Electric Dream Team. 
We worked with them to identify a chassis that could be purchased as an assembled running unit and could be adjusted to fit the car bodies.  It had to be suitable for extensive use without excessive maintenance and provide the necessary performance level.  It also needed to come with wheels that looked something like the wheels on the actual car being modeled and tires that worked well with the Slotmods track surface.  And, on top of that, they wanted the chassis to be all-wheel drive, as the full-sized car is.  We finally selected an MSC rally car chassis that came complete and ready to run but without a body.   We supplied a substantial quantity of the chassis which then had the control modules installed and the bodies mounted at the customer's facility in the Toronto, Canada, area.   Throughout, we provided technical information and advice as needed.
You can see the final result in two videos on the project at Electric Dreams.  
Caution!  The second of these videos has some R-rated language in it.  Parental guidance recommended.
You will see that the layout and operating concept are very impressive.  We are pleased to have had a part in bringing it to reality.
New items in stock
Racer SL12A Ferrari 250 GTO, LeMans 1964 #26 – $169.99
Racer SL12B Ferrari 250 GTO, Reims 12 hr. 1964 #26 – $169.99
Thanks for shopping with us!
The Electric Dream Team
Warehouse phone (310) 676-7600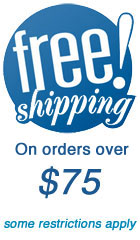 Slot car technical information and advice:  support@electricdreams.com
Our warehouse is open to walk-in customers Monday through Friday 9 am to 4 pm.  Next time you're in the greater Los Angeles area stop by and see us at:
606 Hawaii Street, Unit B
El Segundo, CA 90245
We're just minutes from LAX.