New items in stock
Fly 055107 Williams FW07, Alan Jones, 1980 World Champion – $75.89
Fly 057103 Alfa Romeo TZ2, blue #29 – $64.99
MC11018 Stock replacement gear set for Sebring chassis – $4.69. Now you can replace the gears on your MRRC and Monogram Sebring chassis at a lower cost than buying aftermarket gears with the aftermarket axles and bushings they usually require.
MRRC MC11081 Porsche 911 #4, silver – $61.99
MRRC MC11131 Cheetah #36. – $61.99
Thanks for shopping with us!
The Electric Dream Team
Warehouse phone (310) 676-7600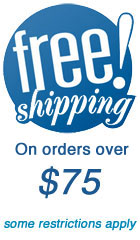 Slot car technical information and advice: support@electricdreams.com
Our warehouse is open to walk-in customers Monday through Friday 9 am to 4 pm.  Next time you're in the greater Los Angeles area stop by and see us at:
606 Hawaii Street, Unit B
El Segundo, CA 90245
We're just minutes from LAX.