New items in stock
SCD SD200 Timing/scoring system less sensor – $149.99
SCD SD201 Timing/scoring system tower only – $119.99
Allslotcar GP057 Formula 1 car, red with Ferrari decal sheet – $79.99
Allslotcar GP058 Formula 1 car, blue, with Red Bull decal sheet – $79.99
BSR SW001RTR Complete running sidewinder chassis – $94.99.  This chassis isn't cheap, but if you are looking for a ready-to-run chassis suitable for high-end resin-cast bodies of newer, wider cars requiring wider tires this is a high-quality choice.
Proto Slot CB079P Ferrari 365GTB4 NART, LeMans 1977, painted body kit – $99.99
Proto Slot CB081P Mirage M2-BRM, Spa 1969, painted body kit – $99.99
Proto Slot CB082P Mirage M3-Cosworth, Watkins Glen 1969, painted body kit – $99.99
Slot Classic CJ43 Cisitalia Spyder Nuvolari, Mille Miglia 1947 – $359.99.   Slot Classic cars certainly are not inexpensive but the craftsmanship is truly outstanding and the exclusivity, with only 500 of each car worldwide, make them a collectible worthy of the most demanding collector and well worth the price.
Thanks for shopping with us!
The Electric Dream Team
Warehouse phone (310) 676-7600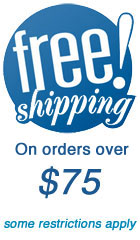 Slot car technical information and advice:  support@electricdreams.com
Our warehouse is open to walk-in customers Monday through Friday 9 am to 4 pm.  Next time you're in the greater Los Angeles area stop by and see us at:
606 Hawaii Street, Unit B
El Segundo, CA 90245
We're just minutes from LAX.