New items in stock
Carrera 30634 Ferrari D50 Streamliner – $124.99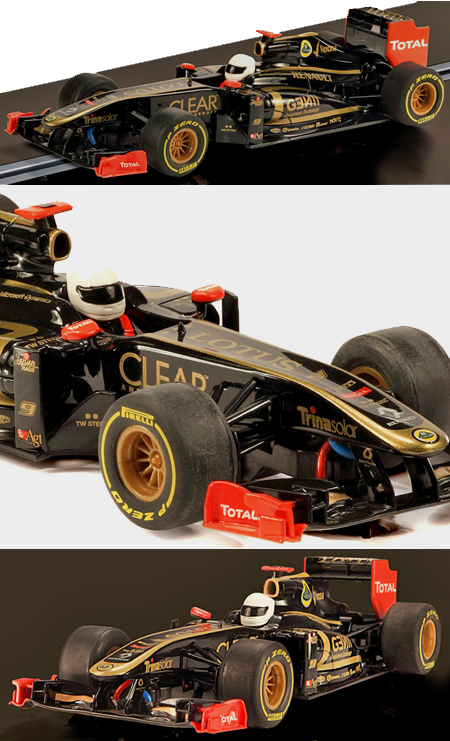 Scalextric C3261 Lotus-Renault 2012 – $52.99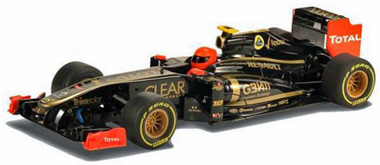 Scalextric C3262 Lotus-Renault 2012 – $52.99
Scalextric C3268A Skyfall 2-car set – $119.99

Scalextric C3270A MGB, 50th anniversary – $69.99
Scalextric C3281 McLaren MP4-12C, VonRyan – $42.99
Scalextric C3287 McLaren MP4-12C, VonRyan – $52.99
Scalextric C3361 1963 Volkswagen Beetle rally car – $52.99
Scalextric C3362 1963 Volkswagen Beetle, all white – $42.99
Slot It SICA24Z1 Audi R18 all white – $54.99
Audi slot car track project, part 2…
Last week we told you about the promotional track and cars developed by one of our corporate clients for an Audi new car introduction. This week, we received this from the client:
"Electric Dreams was a great partner during the development of our custom Audi A4 slot cars. Their knowledge, expertise and product offering helped us work through the challenges and source the slot car parts we needed for our 3D printed shells. It was great working with them!"
In case you missed it last week, here are the links to two videos about this very impressive project.
Go to: http://glossyinc.com/?p=11824 and http://www.youtube.com/watch?v=XQxOKtCWEGE.
Caution! The second of these videos has some R-rated language in it. Parental guidance recommended.
First look: Scalextric C3303
Here's a photo of the actual model to be released later this year.
We love those wheels. They will be perfect for a number of kitbash projects we want to do. The spares will appear sometime after the car, but we will have them.
Scalextric C3303 Ford Falcon GT, Alan Moffat. Preorder now! – $52.99
New product announcements — details to follow as they become available
Arrow Slot
BMW V12 LMR
Saleen S7R
Slot Racing Company (SRC)
SRC0041 Ford Capri , Fitzpatrick/Glemser, LeMans 1973
Flyslot
Corvette C6R, racing chassis
Dodge Viper, racing chassis
Ninco
Ninco 1 Camaro. We're not quite sure who the target market is for this, but we will have it.
Jaguar E-type coupe Austin Powers tribute. Okay, we do know who the target market for this one is. And we can't wait to convert one of these into a vintage race car with the paint job left intact except for the addition of racing numbers and a few sponsor decals.
Carrera
This is called a Green GT H2. It's a hybrid car that's supposed to run this year at LeMans. It looks to us like something cobbled together out of an old F1 car, assorted surplus LMP parts, a space booster, and a turbine-powered unlimited hydroplane. However, it is one of the cars announced by Carrera for its 2103 digital 132 line in a pre-toy fair teaser. Other cars announced include:
Digital 1/24
Ferrari 512S Berlinetta (yes, THAT Ferrari 512S, the one that raced against the Porsche 917s)
Mercedes-Benz SLS AMG GT3
Digital 1/32
Audi A5 DTM
AMG Mercedes C-Coupe DTM
BMW M3 DTM
Ferrari "New Enzo"
Aston Martin V12 Vantage GT3
Go!!! / Digital 1/43
Audi A5 DTM
AMG Mercedes C-Coupe DTM
BMW M3 DTM
Ferrari F12 Berlinetta
Dodge Viper SRT GTS-R
Aston Martin V12 Vantage GT3
Digital 1/32- EVOLUTION
Audi A5 DTM
AMG Mercedes C-Coupe DTM
BMW M3 DTM

Coming soon from Slot It
Slot It SICA22B Lola B09/60 Rebellion Racing. Preorder now! – $64.99
MR Slotcar gears
A chronic problem for slot car hobbyists for some time now has been the lack of pinion gears for 1.5mm motor shafts, as used in the FF configuration motors. We are pleased to announce that we have fixed that problem for our customers by adding to our catalog the MR Slotcar line of gears which includes a comprehensive line of pinions for 1.5mm shafts. We have all the pinions (2mm ones, also) on line now and the rest of the gears will be up within the next few days. You can purchase the 1.5mm pinions at https://www.electricdreams.com/Shop/mr-slotcar-gears-mr-slotcar-pinion-gears-15mm-shaft-c-3_1230_1222.html.
Thanks for shopping with us!
The Electric Dream Team
Warehouse phone (310) 676-7600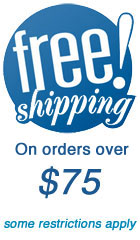 Slot car technical information and advice: support@electricdreams.com
Our warehouse is open to walk-in customers Monday through Friday 9 am to 4 pm. Next time you're in the greater Los Angeles area stop by and see us at:
606 Hawaii Street, Unit B
El Segundo, CA 90245
We're just minutes from LAX.