Happy New Year to all our customers and friends around the world!
Thank you for shopping with us in 2013.  We look forward to continuing to serve you in 2014 and beyond.
New items in stock
RS001 Racing chassis kit for sports/GT & large sedans – $28.99
RS002 Racing chassis for F1 & small/med sports or sedans – $26.99
SCX A10116X300 Aston Martin Vantage, Gulf – $49.99
SCX D10116X300 Aston Martin Vantage, Gulf, digital – $69.99
SCX A10119X300 Porsche 911GT3, Red Bull – $49.99
SCX C10124X5 Super Champion Race Set, 1/43 scale – $59.99
Slot It SICA08D Lancia LC2 Jolly Club Racing, Imola 1984. – $69.99
Thanks for shopping with us!
The Electric Dream Team
Warehouse phone (310) 676-7600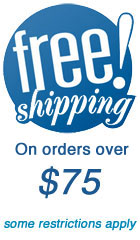 Slot car technical information and advice:  support@electricdreams.com
Our warehouse is open to walk-in customers Monday through Friday 9 am to 4 pm.  Next time you're in the greater Los Angeles area stop by and see us at:
606 Hawaii Street, Unit B
El Segundo, CA 90245
We're just minutes from LAX.