Just in the door!
Carrera 27328 McLaren M20, Denis Hulme, 1972 – $39.99
Carrera 30521 Porsche 917-30 Sunoco, D132 – $51.69
Carrera 30524 McLaren M20, D. Hobbs, 1973, D132 – $51.69
Other New Items In Stock:
Scalextric C3064 Dodge Charger, green road car – $49.99
Scalextric C3090 Ford Focus WRC – $49.99
Scalextric C3101 Holden L34 Torana 1975 Bathurst – $49.99
Scalextric C3103 BMW Mini, Martin Depper – $49.99
Slot It SICS03B Body kit, white, Porsche 962C – $27.99
Slot It SICS07B Body kit, white, Jaguar XJR9 – $27.99
Slot It SICS11B Body kit, white, Alfa Romeo 33/3 – $27.99
Slot It SIKS01B Body kit, white, Ferrari 312PB – $27.99
Slot It SICA16Z Chaparral 2E, all white – $54.99
Slot It SICA17A Porsche 962C KH, LeMans 1986 – $54.99
On its way to us now…
Scale Auto SC6005 Radical SR9 LMP. Preorder now! – $59.99
Just for fun…
Construction at the Electric Dreams Test Track
We've been working on completing the modular scenery for our track.  The layout is built on standard office tables of various lengths arranged to fit the shape of the layout.  The scenery is constructed in modules that fit around the track and are easily removable.  The goal is to have a layout that looks like a permanently constructed layout but can easily be disassembled and moved.  We also have designed the project so that there are no modifications to the tables that would prevent them from being put to any of their normal household or business uses if needed.
This is one of the smaller scenery modules.  When finished it will be a flag/emergency vehicle station with corner worker figures and a crash truck.  It will be painted to look line concrete walls and asphalt pavement.  The triangular pieces are supports for Ninco 10220 safety wall and catch fence sections.  They allow the wall sections to be placed anywhere we want them, not just at the edge of the track or borders.  This will give the track a much more realistic appearance and will allow a wider runoff area where desired.
This shows two of the support blocks with a wall section set in place on them.  The wall sections will be attached to the support blocks with small screws or other fasteners; the exact kind has not yet been decided.
This shot shows a section of the track where we are using the Ninco wall and fence sections to establish a wide runoff area.  Inside the wall (toward the track) the surface of the module will be painted to simulate pavement.  Outside the wall we will use a high-quality grass mat material.  The finished module will have corner workers, photographers, TV camera platforms, and other detailing. None of the wall sections has been fastened in place yet in this photo.
More photos to come as the work progresses.
Thanks for shopping with us!
The Electric Dream Team
Warehouse phone (310) 676-7600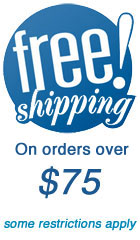 Slot car technical information and advice: support@electricdreams.com