New items in stock
Fly 057306 Alfa Romeo TZ2, red #43 – $52.99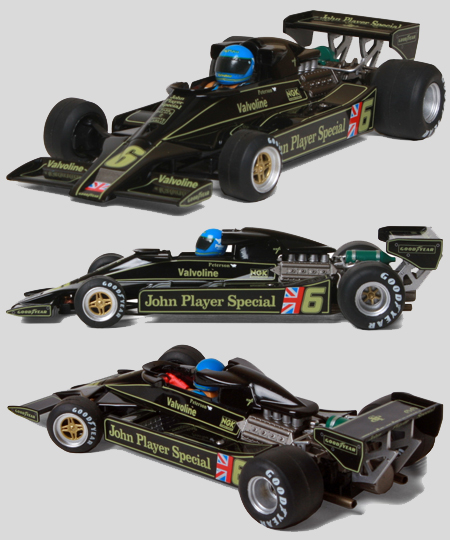 Fly 058105 Lotus 78, Ronnie Peterson 1978 – $59.99
Fly 705102 Lola T70, Daytona 1969, AIR team #8 – $49.99
<å"https://www.electricdreams.com/Shop/myfiles/image/sica03g-combo.jpg" alt="Slot It SICA03G Porsche 962, LeMans 1988 " class="" />
Slot It SICA03G Porsche 962, LeMans 1988.  $64.99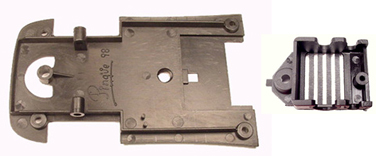 Fly 00201 Chassis for Porsche 908/2 – $4.99

Fly 00501 (B80) chassis for Porsche 917K – $4.99
Flyslot is now including with the chassis for its classic sidewinder cars the rear pod which used to be sold as a separate item.  So, now you not only can buy complete chassis but you also have a source for the pods, which had been unavailable for quite some time.

LeMay Museum TransAm race update

More info just received from the race organizers…
The museum is very serious about developing a series of top-quality slot car events. ACM is a world-class car museum and it wants its slot car races to be of the same quality. The race in October will be the first of many to come. However, they want to be sure people understand that because this is a first event for them and very much a learning experience for their staff they have purposely taken a simple, conservative approach to it in terms of race organization, rules, and objectives. They want this event to be easy for them to organize and carry out as well as easy and inexpensive for hobbyists to build cars for and enter. Above all, they want it to be fun for the participants and for the museum visitors who will be watching. They are starting on a modest level and building experience toward organizing more ambitious events to come.
The type of cars to be run at this event, Scalextric and Pioneer TransAm cars, was chosen for several reasons:
1. There are many of them around and just about everybody in the hobby has at least one.
2. They all use the same spec tire and most of the parts are interchangeable among them.
3. They are relatively inexpensive cars, making it affordable for racers.
4. They offer significant event sponsorship possibilities (watch for announcements)
5. The Pioneer and Scalextric cars are very close in performance and both will be competitive.
The modified class rules are designed to allow room for creativity and ingenuity on the part of entrants while keeping the cars relatively simple and inexpensive to build. If you have one each of a Pioneer and a Scalextric TA car you have all the parts needed to build a winning modified class car, and after the race you can put the parts back on their original cars and you will have spent essentially nothing for parts. In short, just about anybody is in with a chance to win.
Later on there will be race events for cars with aftermarket parts, non-magnet cars, scratchbuilt cars, vintage cars, and, over time, cars that model just about every kind of car in motorsports history. But for this first event they want to keep it simple and within the technical and financial reach of everybody who might want to enter. There will even be some cars, prepared to the stock class rules, for sale at the museum for anybody who just wants to "arrive and drive".
ACM hopes that many racers from the Northwest corner of the country (and other areas, too) will attend the event in person and that more will enter by mail. The goal is for the greatest number of people to show up and have fun.
Don't forget that each on-site entrant gets a museum pass good for entry from Friday evening through Sunday so everyone can come back the day after the race and explore the museum at leisure. You will enjoy the exhibits, which cover an amazing range of cars from the entire history of the automobile. Exhibits are rotated frequently, so you never know what you might see.
Alan Smith confirms that the receiving and return of mail-in entries will be through his Scaleracing warehouse. Full details for mail-in entrants will be published soon.
Any slot car business, including retailers, distributors, and manufacturers, who would like to participate in event sponsorship by providing prizes is welcome to do so. Also, teams sponsored by slot car businesses are welcome to enter. All participating businesses will be acknowledged by the organizers wherever possible.
Anyone needing information can e-mail to slotcarevent@lemaymuseum.org. We will also be keeping an eye on the forums and will reply to questions or comments posted on them.

Thanks for shopping with us!

The Electric Dream Team
Warehouse phone (310) 676-7600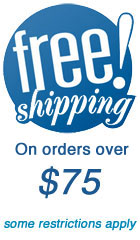 Slot car technical information and advice:  support@electricdreams.com
Our warehouse is open to walk-in customers Monday through Friday 9 am to 4 pm.  Next time you're in the greater Los Angeles area stop by and see us at:
606 Hawaii Street, Unit B
El Segundo, CA 90245
We're just minutes from LAX.