Happy Independence Day to all our customers and friends!
This 4th of July weekend, we wish all of our US customers glorious weather, grand celebrations, and tons of summer fun.  We also hope you will take some time to think about and appreciate the legacy left to us by the Founding Fathers in the Declaration of Independence, the Constitution, and the other founding documents and institutions of our republic.   We American citizens, both native-born and naturalized, are the heirs of a noble experiment in self-government unlike any other in the world.  It recognizes that our rights and liberty as citizens, regardless of who we are, what we look like, or where our ancestors originally came from or how they got here, are conferred upon us not by government but by God himself and that government is not the grantor of those rights and that liberty but is and must always be a protector and defender of them on our behalf.
We are grateful for the vision and sacrifice of the Founders, the stewardship of statesmen throughout our history, the valor and sacrifices of our armed forces and police who have defended our nation and our communities, and the efforts of all who have striven to create a safe, just, stable, orderly society in which every individual can reap the benefits of his own labor and investment while building the nation as a whole.  The American experiment has never been perfect and never will be because it is made up of imperfect human beings, but it is eminently worth celebrating, not just on July 4 but on every day of the year.
God bless America!  Long may she live! Confusion and defeat to her enemies and goodwill to her friends!
New cars just announced by Pioneer!
Pioneer P032 68 Mustang, Dan Gurney. Preorder now! – $55.99
Pioneer P039 68 Mustang, Dean Gregson. Preorder now! – $55.99
These two cars are both scheduled for release before the end of the month.
On the way to us from Slot It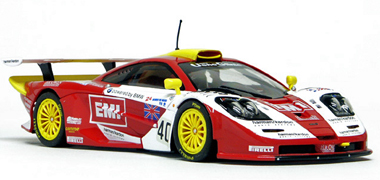 Slot It SICA10E McLaren F1 GTR #40, LeMans 1998. Preorder now! – $59.99
New items in stock now
NSR 1081 Ford P68 (F3L), Gulf #7 – $116.99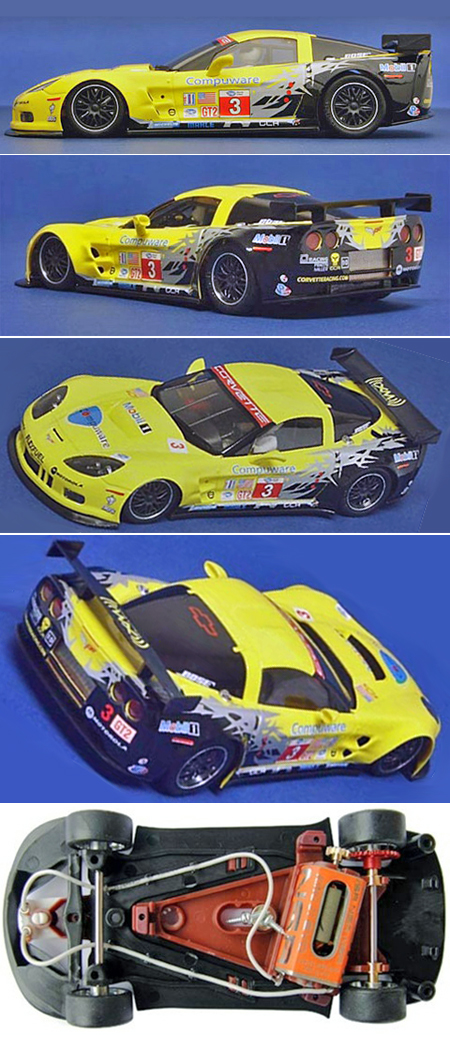 NSR 1083 Corvette C6R GT2 Sebring 2010 #3 – $116.99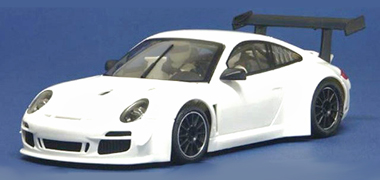 NSR 1072AW Porsche 997, white, unpainted – $92.99
LeMans Miniatures 132041/1M Peugeot 905 #1 , LeMans 1993 – $123.99
LeMans Miniatures 132041/2M Peugeot 905 #2 , LeMans 1993 – $123.99

LeMans Miniatures 132041/3M Peugeot 905 #3 , LeMans 1993 – $123.99.  1993 LeMans winner.

Just for fun…
David Carter's Camp Dennison Speedway
Electric Dreams customer David Carter of Camp Dennison, Ohio sends photos of his combined Scalextric Sport/Carrera 2-lane layout.  He writes:
"A few months ago I purchased Carrera banked curves and some straight sections to add to my Scalextric track. I used the Carrera track for my high speed section and Scalextric for the more technical sections.  I call my track "Camp Dennison Speedway" and it is roughly 70 feet feet long with a back straight of about 15 feet.  The flat-out run is made longer by the banked curves.
"In the photo above you see the end of the straight and the banked curves. Under the Goodyear bridge is my first adapter track. The adapter sections are made out of plywood.  Instead of using copper tape I took the metal rails out of some old Scalextric track and used the pins to put it all together. I used some clear silicone to hold the rails down so they do not pop up.
"In this photo you can see the other adapter track just in front of the two Monogram cars. The only problem with the adapter tracks is that they are custom made. I could make changes to either the Scalextric or Carrera by themselves and be OK but to do changes to both would require new adapters.   The photo below is a closeup of one of the adapter tracks."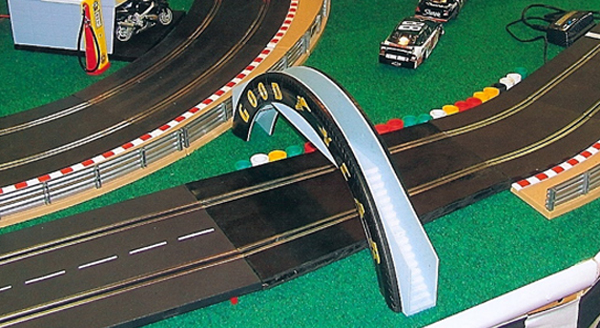 Thanks, David, for sending these photos.
One of the frustrating things about modern tracks systems is that for the most part there are no adapter sections available allowing the hobbyist to combine one with another.  David Carter has created his own solution to that problem, enabling him to design and construct a unique layout that combines the space-efficiency of Scalextric Sport track with the high-banked, high-speed curves of the Carrera track system.  This is typical of the creativity of our customers and illustrates the almost limitless range of possibilities available to the present-day slot car racing enthusiast.
Do you have a track layout or car you have constructed and would like to show to other slot car hobbyists?  Send us some photos at support@electricdreams.com.
Thanks for shopping with us!
The Electric Dream Team
Warehouse phone (310) 676-7600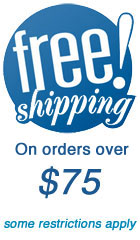 Slot car technical information and advice: support@electricdreams.com
Our warehouse is open to walk-in customers Monday through Friday 9 am to 4 pm.  Next time you're in the greater Los Angeles area stop by and see us at:
606 Hawaii Street, Unit B
El Segundo, CA 90245
We're just minutes from LAX.