New items in stock
Carrera 41360 Red Bull F1, Vettel, Digital 143 – $33.39
Carrera 41361 Ferrari F1, Alonso, Digital 143 – $33.39
Carrera 41362 McLaren F1, Digital 143 – $33.39
Carrera 41364 Ferrari 599XX, #88, Digital 143 – $33.39
Carrera 61245 GO! Ferrari 599XX, #88, 1/43 scale – $14.99
Carrera 41365 Porsche 997 #11, Digital 143 – $33.39
New lower prices on LeMans Miniatures
We've reduced prices by 20% on many of our LeMans Miniatures assembled cars and kits.  LMM assembled cars feature resin-cast bodies and are hand-built by skilled modelers.  LMM kits are an exceptional value because each one includes all the parts necessary to build up into a complete running car for about the same price as many other boutique kits that include only the body.  Now is the time to complete your collection of LeMans winners and contenders while supplies last at these low prices.  You can see the entire range of sale-priced LMM cars in our Sale Items category beginning at   https://www.electricdreams.com/Shop/sale-items-great-values-c-335.html?page=12&sort=20a.
The Electric Dreams Top 40
Part 4 – The Top Ten!
No. 10.  Scalextric C2711 Jaguar XKR TransAm, Paul Gentilozzi.  The first of the Scalextric TA Jaguars and arguably the best looking of the lot.  The chassis also makes a great kitbashing platform.
No. 9. Scalextric C2605 NASCAR Chevy Monte Carlo, all white.  All-white cars are perennial good sellers because of the ease with which custom-painters can use them in creating their own masterpieces.
No. 8. Scalextric C2896 1970 Camaro TransAm car, Jim Hall / Vic Elford.  The classic TransAm series and the Chaparral legend combine to create an irresistible American racing icon.   The graphics on this car epitomize the liveries of the era.
No. 7.  Autoart 13571 Jaguar C-Type, 1953 LeMans winner.  There is nothing like a 50s sports car for sheer grace of form.  Back then body design was as much an art as a science, if not more so.  Race cars have been getting progressively uglier ever since race car constructors discovered wind tunnels.
No. 6.  Carrera 20206 Ferrari 330P4, 2nd place LeMans 1967.  If this car doesn't have the most sensuous body shape ever put on a race car it must surely be on a very short list of candidates.  And as a protagonist in the epic Ford-Ferrari battles at LeMans in 1966-67 it is the essence of motor sports history.
No. 5.  Scalextric C2451 1969 Camaro TransAm car, white.  The first and still the only pre-1970 Camaro TA car.  In all its many liveries, including plain white, this car has to be a candidate for the best-selling car of the modern era despite the shortcomings of its body shape.  The all-white one has been the best selling version, not surprising given the popularity of custom painting.
No. 4.  Scalextric C2595 Ford Taurus #97 Sharpie.  We had the foresight to pick up a zillion of these when they were in production and we have been selling them ever since.  The pre-COT NASCARs are getting harder to come by, but we still have them and they are still very popular with all the hobbyists who never liked the COT in all its permutations.
No. 3.  Scalextric C2650 Dallara IRL Dan Wheldon 2005 Indy 500 winner.  We bought lots of these, too, just because it was an Indy 500 winner and we guessed it would be hard to go wrong with it.  Since Dan Wheldon's unfortunate passing it has become even more in demand – certainly not a circumstance we would have wished for but still a prime example of how events can affect the market for slot cars.
No. 2.  Monogram 85-4855 Greenwood Corvette.  The Monogram Greenwood Corvettes are a curious phenomenon.  The Greenwood "Batmobile" is a car you would shoot an on-track video of and then put it on You Tube with a Two Steps From Hell track playing in the background.   It's the all-time king of Corvettes, and Monogram's models of it are gorgeously executed.  Not only that, but with a couple of simple tuning tweaks they are rocket fast on any kind of plastic track.  So, it always mystified us why we have been able to buy boatloads of them at bargain prices and pass the savings on to our customers.  We can't believe they just didn't sell to begin with.  We never had a problem moving them.  So, we can only guess that either Revellogram grossly overestimated the market or some employee accidentally typed an extra zero into the quantity box on the order to the factory in China.
And finally…
No.1.  Monogram 85-4857 Greenwood Corvette.  Yup, another Monogram Greenwood.  Aside from its looks and legendary history, what makes this slot car cool is that it really is easy to make into a great performer.  The key is those ginormously wide rear tires.  You just true them up, remove the stock magnet, and glue an aftermarket bar magnet to the bottom of the chassis just forward of the rear axle, and the car corners like a banshee without being so stuck down you don't have to drive it.  You don't even need aftermarket tires.  It's a blast to drive on our Scalextric Sport track.  If you don't have one of these cars — or two or three or six — you owe it to yourself.  And you can't beat the price.
And a bonus– the Number One seller of all the products on our web site:
Scalextric C8205 – Standard Straight 350mm, pk. of 2.   The basic building block of countless racing layouts.
Warehouse note
Our warehouse will be closed on July 26 and 27.  All orders placed by Wednesday, July 25th by 9am PST will go out that day.   All orders after that will be shipped starting the following Monday, July 30.  Technical Support will remain available via e-mail and phone as usual.
Thanks for shopping with us!
The Electric Dream Team
Warehouse phone (310) 676-7600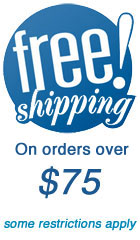 Slot car technical information and advice:  support@electricdreams.com
Our warehouse is open to walk-in customers Monday through Friday 9 am to 4 pm.  Next time you're in the greater Los Angeles area stop by and see us at:
606 Hawaii Street, Unit B
El Segundo, CA 90245
We're just minutes from LAX.