New items in stock:
Pioneer RTP1 Mustang fastback twin pack – $76.99
Pioneer RTP2 TransAm Mustang twin pack – $76.99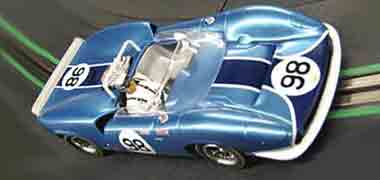 Monogram 85-4829 Lola T70, Parnelli Jones – $44.99
Monogram 85-4836 Ford Fairlane, Dick Hutcherson – $44.99
Autoart 13551 Lancia Fulvia 1.6 HF rally car – $54.99
Beardog short-wheelbase F1 chassis kit – $39.99
AB motor shaft adapters, set of 4 – $5.99. These little parts solve the problem of finding pinion gears for motors with 1.5mm shafts.  They are precision machined adapters that sleeve the 1.5mm shaft up to 2.0mm so you can use all the pinion gears made for 2mm shafts, which is nearly all of them.  Now you can choose from our entire selection of pinion gears for your 1.5mm shaft motors.
Back in stock:
Autoart 13571 Jaguar C-Type, 1953 LeMans winner – $44.99
Just for fun, here are a couple of shots of one of these cars we modified with a set of American Racing Equipment wheels from a Pioneer Mustang.  It wasn't uncommon for SCCA racers in the US to replace the maintenance-intensive wire wheels that came on many European sports-racing cars with magnesium racing wheels derived from American hot rodding technology.  Purists will cringe, but it does give the car a more muscular, aggressive look, and the wider tires give more grip.  You can also put Indy Grips 1009 silicone tires on the rear with this modification.  These wheels and the tires that go with them will soon be available from Pioneer as spare parts.
Thanks for shopping with us!
The Electric Dream Team
Warehouse phone (310) 676-7600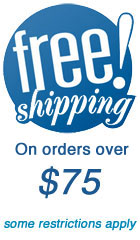 Slot car technical information and advice: support@electricdreams.com