New items in stock
BSR031/1 Ferrari 250GT Scaglietti #170 – $214.99
BSR031/2 Ferrari 250GT Scaglietti #417 – $214.99
Carrera 23785 Aston Martin DBR9, Digital124 – $77.49
Carrera 25197 Celebracers race set – $189.99.  The #50 Porsche 904 will be available this year only in this race set.
Carrera 25199 Rolling Thunder race set – $189.99
Carrera 27433 Cobra roadster, kandy red/gold – $36.69
Carrera 30650 Cobra roadster, kandy red/gold, Digital 132 – $54.99
Carrera 30654 Porsche 917-30 CanAm, white #5, Digital 132 – $54.99
Pacific Northwest Historics, 2013
We trust that all our readers had a great 4th of July weekend.  One member of the Electric Dream Team spent part of the weekend at Pacific Raceways enjoying the 25th annual Pacific Northwest Historics vintage races.  Here are some of the photos he took there.
The event's featured celebrity was racing legend and multiple LeMans winner Brian Redman.  Each day of the event he did a few exhibition laps in the #20 Porsche 917 driven by Steve McQueen in the film "LeMans"
Another famous Porsche on hand was Cameron Healey's 908/3 which raced in this livery at the 1970 Targa Florio.
Another piece of racing history was this 1964 BRP-BRM Formula One car.   The engine is a 1.5 liter BRM V8.
Not all the interesting cars were on the race track.  Everywhere you looked there were also road cars of many makes and eras.
For those of you who may never have seen one, this is what the Tesla looks like.  We think the styling, as well as the car's cutting-edge electric technology, has a lot to do with why it's the only really successful all-electric car so far.
And from cutting edge to retro surfer/hippie chic, how about this 60s VW pickup truck?  Note the simple but effective air conditioning system.
And then there was this Datsun 510.  The round object is neither a rocket booster nor a forward-firing weapon but a sort of detachable air conditioning unit, more often seen on hot rods. Sort of one step up from the system on the VW pickup.
This is a genuine Yenko Stinger, one of several Corvairs seen in the Car Corral.
Here's a car our man had never seen or heard of before.  It's a Crusader sports-racing car.  Powered by an 1800cc VW engine, it was one of seven made in an attempt to create an inexpensive entry-level sports-racing class in SCCA racing along the lines of the very successful Formula Vees, of which Crusader was a leading constructor.  The company remains in business today.
No, this isn't the 1966 LeMans winner, but it is a very nicely turned-out replica, one of two replica GT40s at the event.  There are several companies making these reproductions which are better in many ways than the original GT40s, at a fraction of the price of an original one.  Several owners of "real" GT40s have had replicas of their cars built so they can enjoy the driving fun without putting their multimillion-dollar historical icons at risk.
The big-bore production cars and sedans are always a high point of the PNW Historics, and they got a lot of track time each day.
Rick Stark, driver of this well-known small-block Corvette, celebrated his 50th anniversary season of sports car racing, almost all of it in Corvettes, by running up front in his race group.  He won a race on Friday and scored another win and a second place on Saturday.  For decades, Rick has been known as "Mr. Corvette" in the Northwest with many SCCA National wins and strong finishes in several TransAm races.
Stark's main competition in the Saturday morning race was this indecently fast Ford Falcon owned and driven by longtime competitor Randy Dunphy.  This car regularly beats big block Corvettes as it did in finishing second to Stark.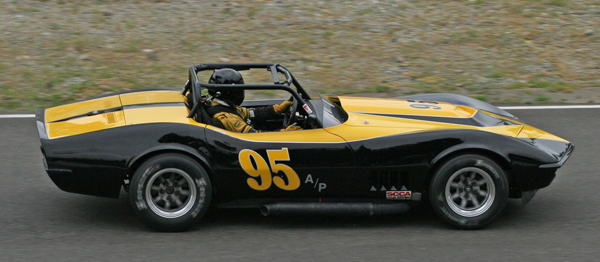 This is the bigblock car that won the Saturday afternoon race.  It passed Stark's smallblock near the end, using its straightline speed to win the drag race to the finish line.
This very appropriately painted bigblock coupe, owned and driven by vintage race car collector John Goodman, contended for the win in each of its races.
This is one fast vintage Camaro.  It carved its way from the back of the 28-car grid to 5th place in the 20-minute afternoon race, beaten only by four Corvettes that had started in the first four positions.  We love that shade of red paint.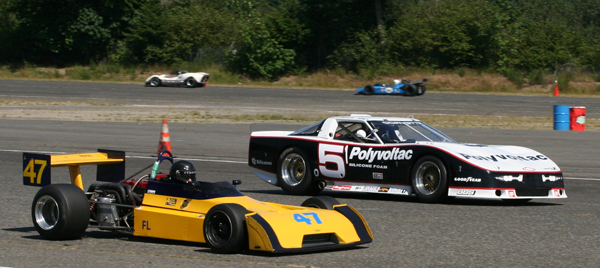 The exhibition class is made up of newer cars and anything else that doesn't fit into any of the other classes.  In this photo you can see a Formula Atlantic, a tube-frame IMSA Corvette, a Formula 5000 car and an early one-off CanAm car.
The tube-frame Corvette is a Protofab car that won the GTO class in the 1988 12 Hours of Sebring.  It's the latest addition to John Goodman's collection.
Thanks for shopping with us!
The Electric Dream Team
Warehouse phone (310) 676-7600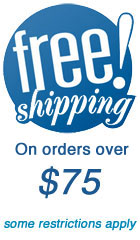 Slot car technical information and advice:  support@electricdreams.com
Our warehouse is open to walk-in customers Monday through Friday 9 am to 4 pm.  Next time you're in the greater Los Angeles area stop by and see us at:
606 Hawaii Street, Unit B
El Segundo, CA 90245
We're just minutes from LAX.