New Items In Stock:
Proto Slot GM019P Lola GT, Mecom Racing 1964, painted body kit – $79.99
Slot It SICA13B Jaguar XJR12, #33, LeMans 1991 – $54.99
Coming later this year from NSR:
NSR 1055 Ford Mk!!, LeMans 1966. Price TBA. This will be a model of the Dan Gurney/Jerry Grant car that led the race until it lost coolant and retired due to overheating in the middle of the night.  Here are photos of a very early prototype shown at a racing event in Europe recently: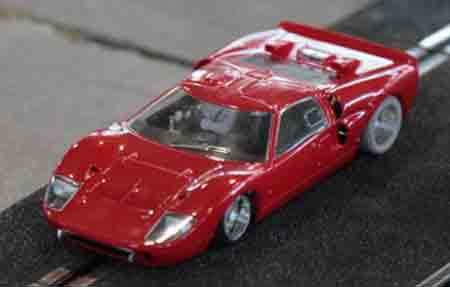 This car is equipped with "generic" aluminum wheels for test and demonstration purposes.  The finished production model will undoubtedly come with wheels and tires of the proper size and configuration (not to mention color) for an accurate model.  We will provide more information as it becomes available.
Just for fun…
CanAm McLaren M12 Update:
Here's our project car with the body modifications finished.  The car is primed and ready for paint.  Here's another shot:
Still to come:  Creating a cockpit, engine detail, painting, and detailing.
If you have any comments or questions about this article or any of our articles please send them to support@electricdreams.com.
Electric Dreams is moving!
We are moving to a new location in El Segundo about 3 miles west of our current location.
From Friday June 11th through Friday June 18th we will not be open for walk-in customers or pick-up orders. You may also experience some communication disruptions when contacting us by phone (310-676-7600). If possible, please leave a message or direct your inquiry to our e-mail, which will be checked daily. DURING THIS TIME, SHIPMENT OF ORDERS MAY BE DELAYED BY 1-2 BUSINESS DAYS.
We will do everything we can to minimize any inconvenience to our customers.
We thank you for your patience during this process. Feel free to contact us with any questions.
Thanks for shopping with us!
The Electric Dream Team
Warehouse phone (310) 676-7600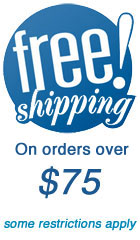 Slot car technical information and advice: support@electricdreams.com