New car announced by Racer
Racer RCR64 Ferrari 250LM, Daytona 24 Hours 1967, RTR car. Preorder now! – $204.99
Racer RCR64P Ferrari 250LM, 1967 painted KIT . Preorder now! – $144.95
Coming from Ostorero
Ostorero has announced this new project, a generic F1 car that comes only in plain white but with decal sheets for all the F1 liveries available separately so you can create your own Grand Prix field with all the various teams represented.  This is an idea somebody should have run with a long time ago.  F1 cars all look so much alike that if you took one of each, painted them solid white, and parked them side-by-side only a small percentage of F1 fans would be able to tell them apart.  By producing only a single generic car Ostorero keeps tooling costs low.  This should mean a low unit price for the cars while allowing them to be equipped with high-end wheels, gears, and other components, as well as built-in competitive parity.  Those who want to go the extra mile and modify the generic body to more closely resemble specific F1 cars should find the car an excellent starting point for their efforts.  There is no word yet on pricing and other details but the cars are said to be scheduled for production in 2 to 3 months.  We will publish more information as it becomes available.
Due June 28 from Slot It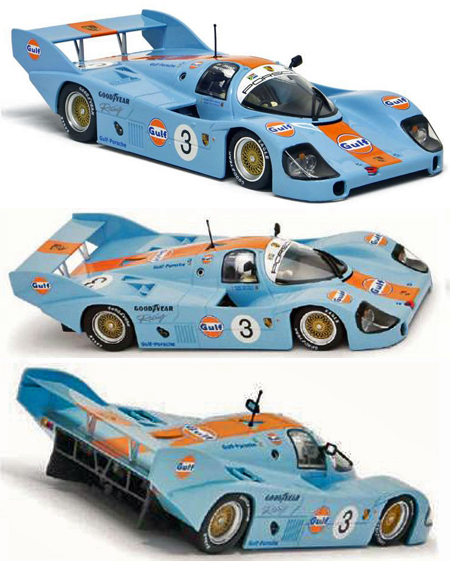 Slot It SICA09E Porsche 956 KH, Gulf. Preorder now – $64.99
Coming soon from LeMans Miniatures
LeMans Miniatures 132049 Alpine A441, LeMans 1975.  Price TBA.
Autoart drive shaft assemblies
We get requests from customers for drive shaft assemblies of various lengths for front-motor and 4 wheel-drive cars, either as replacement parts or to complete a front-motor scratchbuild project.  We have now received all the drive shaft assemblies made by Autoart for their various cars, which gives us a selection of 2mm shaft assemblies with shaft lengths from 19mm to 56mm.  Each assembly includes the shaft, shaft bushing, pinion gear, and coupling spring.  These drive shafts can be used with all the motors we sell except the FF configuration, which has a 1.5mm shaft, and you could even use them with an FF if you sleeve the motor shaft up to 2mm.  You can find them on our web site under Autoart Parts.
New items in stock
Fly 704101 Porsche 997, Felbermayr #77 – $61.99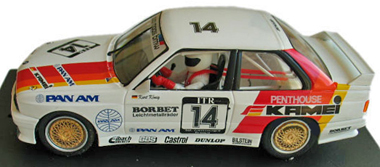 Fly 038101 BMW M3 DTM 1988 – $70.99
Fly 051101 BMW M1 LeMans 1985 – $68.99
Fly 058103 Lotus 78, Gunnar Nilsson, 1977 – $78.99
Racer SL08 Toyota 2000 GT, Fuji speed trials, 1966 – $112.99
Thanks for shopping with us!
The Electric Dream Team
Warehouse phone (310) 676-7600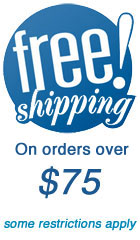 Slot car technical information and advice: support@electricdreams.com
Our warehouse is open to walk-in customers Monday through Friday 9 am to 4 pm.  Next time you're in the greater Los Angeles area stop by and see us at:
606 Hawaii Street, Unit B
El Segundo, CA 90245
We're just minutes from LAX.