Coming soon from Cartrix
Cartrix 0936 Vanwall F1 #6, 1956. Preorder now! – $89.99
Cartrix 0966 Ferrari-Lancia D50 F1. Preorder now! – $89.99
Coming soon from Fly
Fly F20101 Porsche 908/2, 69 Targa Florio winner. Price TBA, but at least it's coming, which means Fly is back in business in some form or other, at least temporarily.
New Items in stock
Scalextric C3146 Mercedes GP Petronas 2010, Michael Schumacher – $49.99
Scalextric C3147 Mercedes GP Petronas 2010, Nico Rosberg – $49.99
Scalextric C3148A Mercedes F1 Michael Schumacher, limited edition. – $69.99
Scalextric C3156 Ford RS200, 1986 – $49.99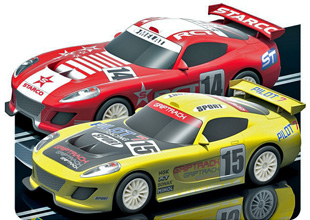 Scalextric C3164 START pro racing twin pack – $44.99
Project in progress
McLaren M12
We're almost there with our McLaren M12.  Just a few details left to add, including mirrors and exhausts, and some detail painting, mostly on the driver.
This, you may recall, is what we started with – a vintage Aurora body made around 1970.
And this is the chassis we've made for it, a modified Fly Joest-Porsche chassis with a magnet upgrade and Monogram Greenwood corvette wheels and tires.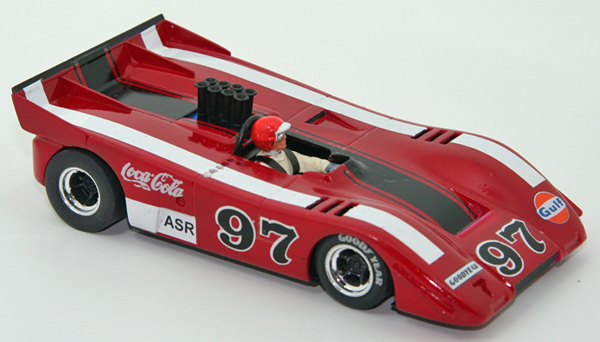 Look for a complete project recap and wrapup, coming soon in Electric Dreams News.  Yes, we know we need to fix the Coca Cola decal on the right side.
New project in progress
This is going to be a 2011 Camaro TransAm car made from a Carrera Camaro concept car body shortened to fit a Scalextric Jaguar TransAm chassis and interior.  More on this project in coming issues of the newsletter.
Thanks for shopping with us!
The Electric Dream Team
Warehouse phone (310) 676-7600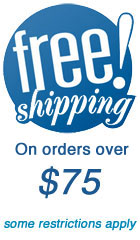 Slot car technical information and advice: support@electricdreams.com
Our warehouse is open to walk-in customers Monday through Friday 9 am to 4 pm.  Next time you're in the greater Los Angeles area stop by and see us at:
606 Hawaii Street, Unit B
El Segundo, CA 90245
We're just minutes from LAX.