An easy project with a big payoff
Ever since Monogram introduced its vintage NASCAR stock cars we have fielded questions from customers about how to overcome the shortcomings of the cars' less-than-stellar chassis design.  Along with our responses we have often added the suggestion that the definitive fix for all the problems was simply to deep-six the entire Monogram running chassis and mount the body on a complete Pioneer chassis.   When this rather secondhand-looking Monogram Plymouth GTX made its way into our workshop we decided to do the chassis swap for this newsletter. We always thought in terms of using a stretched Mustang chassis, which requires some fabrication.  However, we discovered that Pioneer offers a much simpler and more elegant solution.  We also had a complete Pioneer Dodge Charger running chassis lying around.   When we test fitted it to the Monogram Plymouth body we discovered that all we had to do to make the body and the chassis a perfect fit for each other was to trim 3/32″ off the front edge of the chassis, cut off the Monogram body posts right at the inner surface of the body, and relocate them to match the mounting points on the chassis.  That was as simple as screwing the posts to the chassis, putting a drop of medium CA clue on the end of each, and setting the chassis into the body.  We put a rubber band around the car to hold body and chassis tightly together until the glue set.  Cutting and re-gluing the posts made them slightly shorter, and the body sat at just the right height on the chassis to give the car a perfect stance with no clearance problems anywhere.  We then swapped the Monogram wheels onto the new chassis, which required a slight shortening of the front axle for tire / fender clearance.  Here's the final result…
Except for needing a bit of extra length at the rear you would think the chassis was made for the body.  In a way, it was, because the Plymouth GTX and the Dodge Charger were essentially the same car under the skin, and both Monogram and Pioneer modeled their cars' dimensions more or less accurately.  Eagle-eyed readers may notice that the rear tires are Maxxtrac M10 silicone slicks, which came on the used GTX and add extra grip on our Scalextric Sport test track.  In addition to giving the car a more capable chassis this swap also makes it Scalextric digital plug-ready.
We are aware that the Monogram press-on plastic wheels leave a bit to be desired in the trueness and concentricity department, but we find that for home racing with magnets they work well enough.  Non-magnet racers may want to convert to the aftermarket wheels of their choice and turn down the Monogram wheels to serve as inserts.
This whole project took less than an hour and required only simple modeling tools to complete.  It is well within the skills of even beginners in the slot car hobby
If you have comments or questions about this article please send them to support@electricdreams.com.
Coming soon from Pioneer
Pioneer P018 67 Camaro, Penske Racing, Sebring 68.  We received this photo of an actual production model of this car, which indicates that its release is not far off.  No price yet, but we will let our readers know as soon as possible.
Major slot car event coming in October
America's Car Museum Presents the
ACM Miniature TransAm Challenge, October 18-19, 2013
A race event for 1/32 scale slot car racing models of classic TransAm cars, 1966-1972
America's Car Museum, also known as the LeMay Museum, announced today that it will hold a race for 1/32 scale classic TransAm slot cars on October 18-19, 2013.  This will be the first in what is intended to become a series of slot car racing events that will cover a wide variety of slot cars modeling all the famous types and eras of life-sized automobile racing.  Jeffery Keys, ACM's Guest Services Manager, says, "We're excited about having slot car racing events here at the museum.  They represent a unique opportunity to recreate auto racing history in miniature and to pay homage to great cars and drivers past and present while providing a lot of fun for participants and spectators alike."
The October event, to be called the ACM Miniature TransAm Challenge, will be run on two Scalextric Sport 4-lane slot car tracks to be set up for the event in an area adjacent to the museum's Fun Zone, where its highly detailed Slotmods slot car track and its racing simulators are located.  The tracks will be controlled as one 8-lane track by an electronic timing and scoring system and each driver and car will race on each of the 8 lanes of the two tracks.
There will be two racing classes, Stock and Modified, providing two levels of challenge for slot car racers of all skill and experience levels.  The rules have been carefully crafted to offer plenty of scope for creativity and ingenuity while keeping the cost of competing well within the reach of all who are interested in entering.
Both in-person and mail-in entries will be accepted.  A local slot racing club has agreed to manage all the proxy entries from their arrival through the event until their return to their owners.
The Race Director for the event will be the well-known slot car racing competitor and businessman Alan Smith.  He is widely recognized as one of the top slot car race directors in the US.
Entry fee for the event will be $10 per car.  All entrants will be limited to one car in each class.  All in-person entrants will receive a pass good for admission to the museum for the entire weekend, allowing them to come back on Sunday, October 20, and spend the day exploring the museum's 4 floors of historic car exhibits.
America's Car Museum, located in Tacoma Washington, has been open just over one year and is already recognized as one of the premier automobile museums in America and the world. Its exhibits of carefully preserved and restored cars cover the panorama of automobile history from the first horseless carriages to today's exotic supercars. For more information on ACM, visit the museum's web site at http://www.lemaymuseum.org.
Tracks: 2 Scalextric Sport tracks, 4 lanes each, all controlled by one DS timing and scoring system and operating as one 8-lane track. 
Track power: Aftermarket power supplies, 15v. (no shortage of amperage)
Controllers: Basic Professor Motor home/club racing controllers (no adjustments) will be installed on each lane and must be used by all competitors. Our thanks to Professor Motor for providing these controllers.
Group 1 – Box-stock Trans Am
Eligible cars: 1/32 scale Scalextric 1969 Camaro, 1969/70 Mustang, 1970 Camaro; Pioneer 1967/68 Mustang notchback and Camaro. Scalextric Dodge Challenger and Mercury Cougar will also be eligible if they are available for sale to the public before September 15, 2013.
Spec rear tire: Maxxtrac X-compound. All cars must use the spec tire. A pair of these tires will be provided free of charge (courtesy of Professor Motor) to each entrant and will be installed on the car at initial tech inspection.
Magnetic downforce: Cars will be weighed on a digital scale then placed on a Magnet Marshal. The difference between the scale reading and the Magnet Marshal reading may not exceed 220 grams.
Magnet may be shimmed to adjust magnetic downforce to a maximum of 220 grams. Magnet must be placed in the stock location immediately forward of the motor.
Body screws may be loosened for body float.
Braid may be replaced with braid of the same size but alternate material. (In other words, copper braid can be used on all cars.)
Cars may be repainted for easier identification and entrants are encouraged to do so to avoid having a field of look-alike cars. Repaints do not have to be painted as specific real cars but liveries should look period-appropriate. A car painted in a single overall color with racing numbers is all that is required to be period-appropriate.
NO OTHER MODIFICATIONS ARE ALLOWED!
Group 2 – Modified TransAm
Eligible cars: All Group 1 cars. In addition, 1/32 scale cars with period and series-correct injection molded or resin-cast bodies of cars raced in the TransAm series between 1966 and 1972 will be allowed. All cars must use the chassis of one of the Group-1-legal cars. The chassis may be lengthened or shortened to fit the body by making a single transverse cut and either adding or removing material. Chassis may also be lengthened by splicing together front and rear sections of two of an eligible chassis. See list of eligible bodies.  Front and rear wheel openings must be properly centered on the wheels.
Chassis, motor, and running gear: 
All stock components from any of the Group 1-eligible cars may be freely substituted for each other. This means, for example, that a car can use a Pioneer chassis, a Scalextric motor, and a mix of Pioneer and Scalextric wheels, axles, and gears.
Spec rear tire: Maxxtrac X-compound. Cars must use the spec tire. This will be the same tire as for Group 1. A pair of these tires will be provided free of charge to each entrant and will be installed on the car at initial tech inspection.
Magnetic downforce specifications are the same as for Group 1 as described above.  Magnet must be placed on the upper surface of the chassis forward of the motor. Only one magnet may be used.
Any guide, braid, and lead wire may be used. Guide adapters, such as B-nova may be used.
Maximum track (distance between outer edges of wheels/tires) Front- 55mm, rear- 59mm.
Wheels/tires may be spaced outward to the above limits or to the maximum width allowed by the body, whichever is less.
Body screws may be loosened for body float.
Chassis perimeter may be trimmed but not extended (except by altering wheelbase as described above) to fit the body being used and/or to allow free body float.
NO OTHER COMPONENTS OR MODIFICATIONS ARE ALLOWED!
Any eligible body may be used on any eligible chassis. The stock body mounting points on the chassis must be used. The body's mounting posts may be moved to fit. 
Body screws may be loosened for body float. Bodies from cars that incorporate parts of the body into the chassis may have those parts cut from the chassis and attached to the body. Body parts may be cut from a chassis to allow fitting of an alternate body.
Body must cover wheels and tires completely when viewed from the top, including axle float.
Fenders and wheel openings may not be modified. Body can be raised on chassis but not lowered beyond a period-correct height. Any car deemed by the organizers to have its body sitting lower over the chassis than would have been seen on a TA car in the day will be required to add spacers to raise it to a period-correct height.
Full-depth interiors may be cut down into a tray interior or may be replaced by an injection-molded or resin-cast tray interior. Vacuum-formed interiors are not allowed.  All interiors must retain a roll bar/roll cage and an injection-molded or resin-cast racing driver figure with at least head, shoulders, arms, hands, and steering wheel.
Body must have windshield and rear window and any other period-correct windows in place. Vacuum-formed windows may be used only on resin-cast bodies.
Eligible body list: In addition to the bodies of all the Group 1 cars the following bodies will be allowed in Group 2.
| | |
| --- | --- |
| | 66 Mustang convertible (if converted to notchback hardtop) |
| | |
| | |
| | 66 Barracuda ( also Aurora) |
| | |
| | |
| | |
| | |
| | |
| | |
| | |
| | 68 Javelin (AMX is NOT allowed) |
| | |
| | |
| | |
| | |
| | |
| | |
| | |
| | |
| | |
| | |
| | |
| | |
Bodies not on this list may be submitted for possible inclusion.
Event schedule October 18-19, 2013
Friday 5pm-9pm

          Registration, tech inspection, and open practice for all entrants
Saturday 9am-11am

    Registration, tech inspection, and open practice for all entrants
Saturday 11am

             All cars placed in impound. Final inspection of cars from 11am to noon
Saturday noon-4:30pm 

  Race
Saturday 4:30pm-5:00pm (or immediately upon conclusion of the race)   Podium ceremony and prize awards
There will be trophies (configuration not yet determined) for the top 3 finishers in each class. There will be additional prizes and awards TBA.
All entrants will receive an ACM cap and an ACM lanyard for their museum pass. 
 The museum's Slotmods track will not be used for racing, but it will be available during Friday evening open practice as a photo backdrop for entrants wishing to photograph their cars on it.

All entrants will receive a pass good for admission to the museum for the entire weekend, including Sunday, so they will have the entire day on Sunday to explore and enjoy the museum.

It is the intention of the race organizers to have the racing concluded by the museum's closing time at 5pm on Saturday, but if necessary the race will run past that time so it can be completed on Saturday.

Each entrant will be limited to one car in each class. In case of a very high number of entries, the number of entries accepted for each of the two classes may be limited. All entries will be on a first-come, first-served basis. 

Because of time constraints there will be no qualifying. In each of the two class races, each entry will rotate across all 8 racing lanes. Starting lanes will be assigned by a random procedure, though race officials may place lookalike cars into the rotation to avoid having more than one on the track at a time as much as possible.  Lane rotation scheme TBA.

Mail-in (proxy) entries will be accepted for this event. Racing of the mail-in entries will be managed by a local club that will receive cars, provide drivers, and return the cars to their owners. All mail-in cars will be inspected and track- tested before the race to ensure that they have arrived in good condition. The mailing address is TBA. Cars must be received no later than October 12, 2013.

All entrants in the modified class will be required to fill out a spec sheet listing the components used in building their cars. This information will be published on the Internet, at an official location to be determined, where it will be available to the general public. The form will be provided on line so mail-in entrants can submit their completed spec sheets with their cars and on-site entrants can fill it out in advance.

The two Scalextric Sport tracks for this event will be provided by 132 Slotcar (www.132slotcar.us) and by Lighthouse Christian Center of Puyallup, WA. Our thanks go to these two organizations for their participation in this event.
To contact the event organizers e-mail to slotcarevent@lemaymuseum.org.
Thanks for shopping with us!
The Electric Dream Team
Warehouse phone (310) 676-7600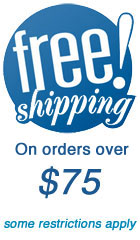 Slot car technical information and advice:  support@electricdreams.com
Our warehouse is open to walk-in customers Monday through Friday 9 am to 4 pm.  Next time you're in the greater Los Angeles area stop by and see us at:
606 Hawaii Street, Unit B
El Segundo, CA 90245
We're just minutes from LAX.