Who's who in CARS 2?
Both Scalextric and Carrera have announced "top secret" new releases of some of the character cars in the soon-to-arrive Disney/Pixar film Cars 2.  Slot racers are speculating about which of the characters will be modeled.   Well, to begin with we know a revised Lightning McQueen is coming from Scalextric in 1/32 scale and from Carrera in 1/32 and 1/43.  The new version of Lightning features a rear wing in place of his original blade spoiler and alloy wheels in place of the NASCAR-style steel wheels.
The plot has Lightning, Mater, and their four-wheeled friends going to Europe to race in the "International Grand Prix", where they encounter Francesco Bernoulli, a cartoon F1 car.
We already have information from both Scalextric and Carrera indicating that Francesco will be the second Cars 2 car to be modeled by both with Carrera doing him in both 1/32 and 1/43 scale.  One piece of information we already have is Scalextric's service sheets for both Lightning and Francesco.  Here's Francesco's:
Carrera informs us that it will be offering no fewer than 5 Cars 2 cars in 1/43 scale, and the intriguing question is who will be the other 3 characters to be modeled?  Here are some candidates.
These look like the ones that would make the best slot cars, but Carrera may not go entirely by that.  They did Mater last time and he is rather bulky and top heavy.  In any case, the GO! cars are so stuck down with magnets it may not matter too much.  Which of these characters will be modeled (or perhaps a surprise character not yet revealed or one we don't see as slot car material) probably depends on their prominence in the story, how well they fit the GO! mechanicals, and who knows what else, but it looks like a colorful crew and we expect to sell tons of all of them to families all over the world.  Watch future editions of this newsletter for more information as it becomes available.
Scalextric apparently does not have a license to sell Cars 2 cars in the US. This means we can't get them through our normal supplier but we expect to have them through another source.
On the way to us now
Slot It SICA18A Ford GT40, Sebring 1966. Preorder now! – $59.99. These were shipped on Wednesday, so we expect them in stock this coming Monday or Tuesday.
New items in stock
Carrera 23758 Porsche 997, black, digital 124.  $75.49
Carrera 23762 Ford GT40 MkII, LeMans 1966, Digital 124.  $75.49
Carrera 27367 Porsche 917-30, Bosch – $34.99
Carrera 30572 Porsche 917-30, Bosch, Digital 132 – $53.39
Carrera 27369 Ford Capri RS – $34.99
Carrera 30573 McLaren M20, blue #8, Digital 132 – $53.39
Carrera 30582 Firebird Trans Am, blue, D132 – $53.39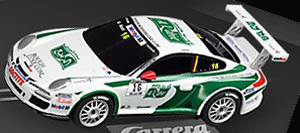 Carrera 61171 GO! Porsche GT3 /Cup, 1/43 scale – $14.99
Carrera 61173 GO! Ferrari 599XX, red, 1/43 scale – $14.99
Carrera 61175 GO! McLaren F1, 1/43 scale – $14.99
Carrera 61186 GO! Nissan 350Z, 1/43 scale – $16.69
Carrera 61187 GO! Pickup truck Flame Rider, 1/43 scale – $16.69
Carrera 61200 GO! Pickup truck Wild Orange, 1/43 scale – $16.69
Scalextric C3088 Ford GT-R ALMS – $49.99
Thanks for shopping with us!
The Electric Dream Team
Warehouse phone (310) 676-7600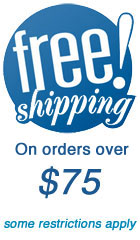 Slot car technical information and advice: support@electricdreams.com
Our warehouse is open to walk-in customers Monday through Friday 9 am to 4 pm.  Next time you're in the greater Los Angeles area stop by and see us at:
606 Hawaii Street, Unit B
El Segundo, CA 90245
We're just minutes from LAX.