On the way to us now
MRSlotcar MR1001 Mazda 787B white kit. Preorder now! – $59.49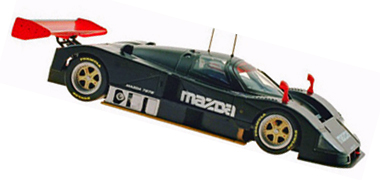 MRSlotcar MR1002 Mazda 787B test car. Preorder now! – $69.49
Carrera 27367 Porsche 917-30, Bosch. Preorder now! – $34.99
Carrera 30572 Porsche 917-30, Bosch, digital 132. Preorder now! – $53.39
Carrera 27368 McLaren M20, blue #8. Preorder now! – $34.99
Carrera 30573 McLaren M20, blue #8, Digital 132. Preorder now! – $53.39
Carrera 27369 Ford Capri RS. Preorder now! – $34.99
Carrera 30574 Ford Capri RS, Digital 132. Preorder now! – $53.39
By the way, did you notice Carrera's 2011 car pricing?  Analog cars at $35 and digitals at $53?  We don't know how they are doing it but it makes their 2010 releases a real bargain.  And we thought they were pushing it last year with cars at $40.
New items in stock
Monogram 85-4840 McLaren M6B, Dan Gurney 1968 – $49.99
NSR 1060 Ford MkII, yellow, LeMans 1966 – $111.79
SCX 64870 1970 Barracuda TransAm – $51.99
90% off cars
The 90% off sale is still going on.   Remember, the cars may be lurking anywhere in our on-line catalog.  Happy hunting!
Thanks for shopping with us!
The Electric Dream Team
Warehouse phone (310) 676-7600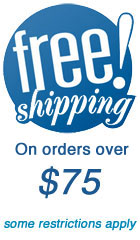 Slot car technical information and advice:  support@electricdreams.com
Our warehouse is open to walk-in customers Monday through Friday 9 am to 4 pm.  Next time you're in the greater Los Angeles area stop by and see us at:
606 Hawaii Street, Unit B
El Segundo, CA 90245
We're just minutes from LAX.