Just announced by Racer, due early April
Racer RCR58A Ferrari 250P 1963 LeMans winner. Preorder now! – $279.99
Racer RCR58B Ferrari 275P 1964 LeMans winner. Preorder now! – $279.99
Two LeMans winners, ready to do battle on your track or be the centerpiece of your display case…or both!
Coming soon from Slot It
Slot It SICA18A Ford GT40, Sebring 1966. Preorder now! – $59.99. Slot It's GT40 shows every sign of becoming the definitive GT40 slot car in both looks and performance.  If you don't have your preorder in yet now is the time!
New items in stock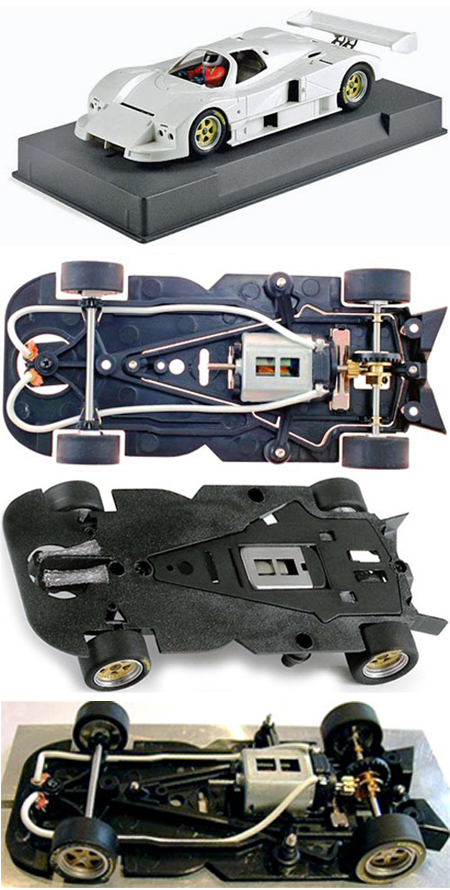 MRSlotcar MR1001 Mazda 787B white kit – $59.49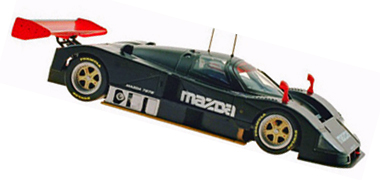 MRSlotcar MR1002 Mazda 787B test car – $69.49. Lots of advanced design features in these cars.  Expect them to be worthy challengers to Slot It and
Proto slot MN004/1-60 Lotus 56 STP, Indy 500, RTR – $224.99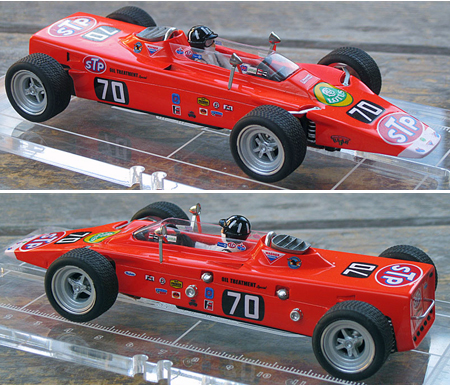 Proto slot MN004/1-70 Lotus 56 STP, Indy 500, RTR – $224.99. We've had the kit for some time but now you can buy a fully painted, detailed and assembled RTR.
Proto slot MN004/2-RTR Lotus 56 F1 ready-to-run car – $224.99
Proto slot MN004/2P Lotus 56 F1 painted body kit – $84.99
We also now have the formula 1 version of the car in both body kit and RTR form.
Proto Slot PC01 Parts kit – $32.99. Here's something our customers have been asking for, a parts kit that provides everything needed to go under a resin body to make a complete car, except for the wheels and tires.  This kit will work under just about any resin body kit we sell. now you only need to order 3 items to have everything you need: the body kit, this parts package, and the wheel and tire set of your choice (we have many to choose from).
Recent Avant Slot releases now in stock
Avant Slot 50601 Porsche RS Spyder black test car – $59.99
Avant Slot 50602 Porsche RS Spyder DHL #6 – $54.99
Avant Slot 50603 Porsche RS Spyder DHL #7 with lights – $59.99
Avant Slot 50604 Porsche RS Spyder Team Essex, LeMans 2008 – $59.99
90% off cars
The 90% off sale is still going on.   Remember, the cars may be lurking anywhere in our on-line catalog.  Happy hunting!
Thanks for shopping with us!
The Electric Dream Team
Warehouse phone (310) 676-7600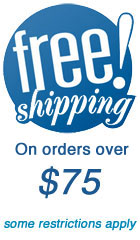 Slot car technical information and advice: support@electricdreams.com
Our warehouse is open to walk-in customers Monday through Friday 9 am to 4 pm.  Next time you're in the greater Los Angeles area stop by and see us at:
606 Hawaii Street, Unit B
El Segundo, CA 90245
We're just minutes from LAX.