New items in stock
Carrera 23779 Ford GT40 MkII, Yellow #8 1966, Digital 124. – $77.49
Carrera 27426 Ferrari 458 GT2, AF Corse – $36.69
Carrera 30639 Ferrari 458 GT2, AF Corse, Digital 132 – $54.99
Carrera 27432
Cheetah, "bare aluminum".  $36.69
Carrera 30648
Cheetah, "bare aluminum" Digital 132.  $54.99
Carrera 61246 GO! Porsche 997 #11, 1/43 scale – $14.99
Scalextric C3314 1969 Camaro, Swedish Saloon Championship – $54.99
Scalextric C3415 MGB, Sebring 1964 #46 – $54.99
Carrera McLaren M20 update
After we finished last week's part of the Carrera M20 upgrade article we noticed that it would be no great trick to correct the body's excessive height above the chassis and tires.  This is a faux pas common to no small number of slot cars, and just about every manufacturer has committed it on occasion.  For examples, see our on-line articles on the Monogram Lola T70 and McLaren M6, as well as the Scalextric Mustang FR500S.
This is how the car looked at the end of last week-s article.  You can see a rather unseemly gap between the fenders and the tires as well as a good deal of clearance between the top of the motor and the bottom of the interior tray.
To remedy this lapse on the part of the Carrera designers, first remove 1/16″ of material from each of the areas highlighted in red above.
Next, cut off the socket that extends downward from the bottom of the interior as shown in red, and remove 1/16″ from the length of each of the four body posts. You should also remove or grind some material off the bottom of the little buckets behind the brake cooling holes in the front fenders.  We just pulled them off.  You will also need to grind a little off the very bottom of the two silver-colored struts under the wing to get them to fit properly.
Then just remount the body on the chassis and you get this:
Much better, isn't it?  We will also have to cut 1/16″ of the body sides before we reattach them (and it will be to the body, not the chassis).  We'll show you that in an upcoming issue.
 If you have comments or questions about this article please send them to support@electricdreams.com.
Thanks for shopping with us!
The Electric Dream Team
Warehouse phone (310) 676-7600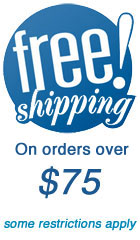 Slot car technical information and advice:  support@electricdreams.com
Our warehouse is open to walk-in customers Monday through Friday 9 am to 4 pm.  Next time you're in the greater Los Angeles area stop by and see us at:
606 Hawaii Street, Unit B
El Segundo, CA 90245
We're just minutes from LAX.