New item in stock
Slot It SICA19B Toyota 88C #37 Taka Q – $64.99
New items just announced by Ninco, due March/April
Ninco 50578 Mercedes SLS GT3 Lightning "Viage". Preorder now! $84.99
Ninco 50597 Audi R8 GT3 Lightning "Total". Preorder now! $84.99
Ninco 50598 Citroen C4 Lightning, "Novikov". Preorder now! $84.99
Ninco 50599 Jaguar E-type (XKE) roadster, green. Preorder now! – $79.99. This is the one they should have produced first. Let's hope the tooling is designed so this version can be modeled without the hardtop (which is removable on the 1:1 scale car) so we can have proper E-type roadster models with no top or with a convertible top in the up position.
Ninco 50601 Porsche 550 Spyder, red. Preorder now! – $79.99
Ninco 55053 Mercedes SLS GT3 Team Holland. Preorder now! – $54.99
Ninco 55054 Mercedes SLS GT3 Team Holland, Digital. Preorder now! – $69.99
On the way to us now
We are adding to our product selection the CB Design line of aluminum set screw wheels. We will have them on line and available for order as soon as they arrive, probably in the next 10 days or so.
We are also ordering and receiving the new Supertires silicone and urethane tires with rounded sidewalls as they become available. These will be added to our web site as they arrive.
New limited edition car announced by Monogram
Monogram 85-4846 1967 Plymouth, Jim Hurtubise. Preorder now! – $64.99. Limited edition of 500.
New car coming soon from Racer
Racer SW14 Zakspeed Capri, #2 Wurth, K. Ludwig. Preorder now! Price is still to be established but should be in line with previous Sideways cars.
Also coming from Racer
Racer SW15 Dallara DP, Doran Racing. Preorder now! – Price TBA.
Coming soon from NSR
NSR 1120IL Audi R18, 2011 test car livery,#2. Preorder now! – $119.99. This is exactly the same as NSR's first black Audi R18 but with race number 2 instead of 1.
Thanks for shopping with us!
The Electric Dream Team
Warehouse phone (310) 676-7600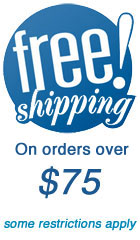 Slot car technical information and advice: support@electricdreams.com
Our warehouse is open to walk-in customers Monday through Friday 9 am to 4 pm. Next time you're in the greater Los Angeles area stop by and see us at:
606 Hawaii Street, Unit B
El Segundo, CA 90245
We're just minutes from LAX.