New items in stock
Carrera 27394 McLaren-Mercedes F1, 2011 #3 – $34.99
Carrera 30599 McLaren-Mercedes F1, 2011 #3, D132 – $49.99
Carrera 30161 GT Power set, Digital 132 – $416.69
Carrera 61202 GO! NASCAR Ryan Newman, 1/43 scale – $14.99
NSR 1092SW Porsche 917 Sandeman #43 – $104.99
NSR 1093IL Mosler MT900R Gulf #25, inline motor – $104.99
NSR 1093SW Mosler MT900R Gulf #25, sidewinder motor – $104.99
NSR 1110AW Corvette Z06R GT2 #19, ADAC Masters – $104.99

NSR 1120IL Audi R18, 2011 test car livery,#2 – $104.99

Just arrived – Jel claws tires
We just received our initial shipment of this popular tire line for 1/32 scale cars.  We will have all items on line for ordering early in the coming week.
On the way to us now from Flyslot
Fly 005105 Porsche 917 Martini #22, Spa 1971. Preorder now! – $58.99
Fly 707101 Ferrari 512S Coda Lunga, #6, 1970. Preorder now! – $58.99
Thanks for shopping with us!
The Electric Dream Team
Warehouse phone (310) 676-7600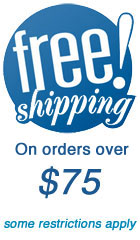 Slot car technical information and advice: support@electricdreams.com
Our warehouse is open to walk-in customers Monday through Friday 9 am to 4 pm.  Next time you're in the greater Los Angeles area stop by and see us at:
606 Hawaii Street, Unit B
El Segundo, CA 90245
We're just minutes from LAX.