New items in stock
Carrera 23772 Ferrari 599XX, white, Digital 124 – $75.49
Carrera 23774 Audi R8 LMS #88, Digital 124 – $75.49
Carrera 27400 Ferrari 599XX, #4. – $34.99
Carrera 30608 Ferrari 599XX, #4, Digital 132 – $53.39
Carrera 30349 Digital 124/132 PC interface – $99.99
Carrera 40007 Mario Kart Wii race set, Digital 143 – $233.39
Carrera 62286 GO! Mario Kart Wii race set, 1/43 – $89.99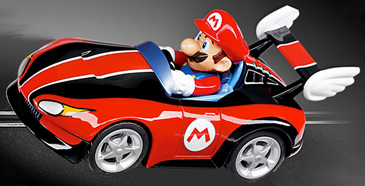 Carrera 61259 GO! Wild wing Mario 1/43 scale – $14.99
Carrera 61260 GO! Wild wing Luigi 1/43 scale – $14.99
Monogram 85-4844 1966 Charger, LeeRoy Yarbrough – $49.99
Proto Slot GM022 Lotus Europa 1982, red. RTR – $199.99
PSK 005-1-RTR Aston Martin DB2/4, Sebring 1958 – $249.99
PSK 006-1-RTR Alfa romeo Stradale red #346 – $249.99
PSK 006-2-RTR Alfa romeo Stradale yellow – $249.99
PSK 006-3-RTR Alfa romeo Stradale red – $249.99
Scalextric parts
We have just received a massive shipment of Scalextric W-numbered parts. It includes many parts we have never had available to us before, including parts for quite a few cars released in the lady year or so. It also includes a lot of parts we had been told were discontinued but now turn out not to be. We are working to get these parts on line with illustrations as rapidly as possible but it will probably be at least a week to two weeks before we complete the task. In any case, check our web site frequently for new additions. There's a good chance we'll be offering that crucial Scalextric part you have been looking for but nobody seems to have.
Paint test
You'll recall that a couple of newsletters ago we showed you a Fly Lola T70 body we were going to use to test samples of a new paint line for possible inclusion in our selection of items for sale. Alas, the paint did not test out well, so we will not be adding it. However, we still had the body, so we decided to go ahead and paint and decal it anyway. Here's where we are on it as of today.
The paint is just an airbrushed overall bright red lacquer. The white stripe is cut with a very sharp hobby knife from plain white decal paper. The numbers and other markings are odds and ends from our decal box. Still left to do are a few more decals, some detail painting, and clear coating. More to come.
Thanks for shopping with us!
The Electric Dream Team
Warehouse phone (310) 676-7600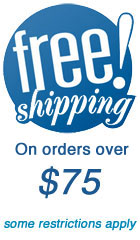 Slot car technical information and advice: support@electricdreams.com
Our warehouse is open to walk-in customers Monday through Friday 9 am to 4 pm. Next time you're in the greater Los Angeles area stop by and see us at:
606 Hawaii Street, Unit B
El Segundo, CA 90245
We're just minutes from LAX.