New Items In Stock
GMC14 Sauber C5, LeMans 1977, RTR car – $189.99
GMC14/1 Sauber C5, LeMans 1977, painted body kit – $79.99
Coming soon from Pioneer Models

Pioneer P042 Stealth Camaro 427SS, limited edition of 427 worldwide. Preorder now!
And following rapidly after that…
Pioneer P011 67 Camaro, Gary Gove, Sebring 67. Preorder now!
Pioneer P018 67 Camaro, Penske Racing, Sebring 68. Preorder now !
Pioneer P033 68 Camaro, #44 orange. Preorder now!
PRICES ON THESE CARS TO BE ANNOUNCED.  NOTE:  ALL PREORDERS WILL BE FILLED AT THE PRICE AT WHICH THEY WERE ORDERED OR AT MSRP, WHICHEVER IS LOWER.  THANKS TO ALL THOSE WHO GOT THEIR PREORDERS IN EARLY!
The Memorial Day weekend is here!
It's the biggest racing weekend of the year with the Monaco Grand Prix, the Indianapolis 500, and the Coke 600 making a marathon of race watching for fans worldwide.  Enjoy the holiday and the racing!
But more important, please remember that Memorial Day is when we take time to remember and honor all those who serve and have served in our nation's armed forces, especially those who have given their lives in defense of our country and of the free and civilized world.  Take time and make opportunities to thank the military people you know and their families for the sacrifices, big and small, they make daily so America can remain free and strong.  Remember that in the world today there are individuals, nations, and ideologies that want to drag us into a barbarian past and shackle us under despicable tyranny.  Our fighting men and women stand between America and her sworn enemies and, ever more so, between all that is good in the world and all that is utterly evil.  Honor them this day, especially, and every other day of the year as well.
Our warehouse will be open on Monday for walk-in customers and phone orders but no orders will ship on Monday due to the holiday. 
Thanks for shopping with us!
The Electric Dream Team
Warehouse phone (310) 676-7600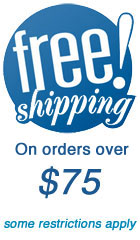 Slot car technical information and advice:  support@electricdreams.com
Our warehouse is open to walk-in customers Monday through Friday 9 am to 4 pm.  Next time you're in the greater Los Angeles area stop by and see us at:
606 Hawaii Street, Unit B
El Segundo, CA 90245
We're just minutes from LAX.