We found a few of these out-of-production Ninco cars and have them at a very special price. Limit one to a customer.
Ninco 50525 Acura LMP, ALMS 2008 (C)
Here it is!!! NINCO's fastest car goes one step further and comes with the highest spec PRORACE components and joins the LIGHTNING family of cars, for out-of-the-box, top performance in competition racing. NC-6, Prorace gears, ProRace Evo hubs & axles, Lexan chassis with 2 holes to mount motor, silicone plug-in cables, ball bearings, Prorace guide.
Tech. Specifications:
Magnet cylinder Std. 8×5 (1500gm)
Motor NC-5 "Speeder" FK180
Guide With Suspension
Front Axle 53,5 mm
Front Tyres 19×10
Rear Axle 53,5 mm
Rear Tyre 19×10
Length 145 mm
Width 64,9 mm
Height 35,3 mm
Weight 83,3 gr
$69.99 $45.95
Save: 34% off
New This Week
Want to see what's new? Just keep reading…
We just received eight of the 2017 Scalextric cars including the second Trans-Am Javelin in 1972 deco and the second 60th Anniversary car, the Bentley GT3, so order yours while they last.
Scalextric C3831A Anniversary Collection Car No.1 – 2010s, Bentley Continental GT3
As Scalextric entered the second decade of the 21st century it has continued to bring technological advances to the slot racing arena. Following Digital has come ARC; a race management system that allows the user to wirelessly manage all elements of the 'Scalextric race experience' using Bluetooth technology via a tablet or smart device. ARC seamlessly merges the excitement of real-time slot racing, with the thrill of on screen gameplay.
The Bentley Continental GT3 is just one of many GT3 race cars now offered by Scalextric. Making its competitive debut at the 2013 Gulf 12 Hours in Abu Dhabi on 13th December 2013, many scoffed that a car the size of the Continental would be successful but it has proved to bean amazing car, powerful and well handling it is still one of the best cars in its class. The Abu Dhabi race would mark Bentleys return to motorsport ten years after its dominant win at the 24 Hours of Le Mans in 2003 and as of now the car continues to win in the Blancpain GT sprint and Endurance series, British GT, GT Cup and on many Scalextric layouts across the world.
This is the first car in the 60th Anniveary series. The second car is Scalextric C3830A 60th Anniversary Collection Car no.2- 2000s, Aston Martin DBR9 Limited Edition
$57.99
Scalextric C3843 Aston Martin Vantage GT3, Oman Racing
The Oman Racing Team is run by Kent-based squad Motorbase Performance. The first round of the Blancpain Endurance 2016 championship took place in Monza, Italy. The first race of the season is always one of the toughest but Oman Racing finished the race in 13th position out of 57 starters.
$49.99
Scalextric C3845 Bentley Continental GT3, Team HTP Red
Bentley Team HTP scored another strong result in its second 24-hour race with the Bentley Continental GT3. At the 24 hours of Spa in Belgium, the premier endurance race for GT cars, the Bentley Team HTP-Bentley Continental GT3 of Harold Primat (CH), Vincent Abril (MC) and Mike Parisy (F) finished fifth in the Pro Class. As at the 24 hours Nürburgring in May, the HTP-Bentley was the best placed Bentley in the race. In the 67th running of the 24 hours of Spa, Primat/Abril/Parisy claimed the best result of a Bentley in the history of the race, which dates back to 1924.
$49.99
Scalextric C3847 BMW Z4 GT3, #17, 24h Nürburgring 2015
Scalextric C3847 BMW Z4 GT3, #17, 24h Nürburgring 2015.
$49.99
Scalextric C3865 BMW M3 E30, Sport Evolution Team Tic Tac
Franz Engstler is a German racing driver and team boss of Engstler Motorsport. During 1992 Engstler entered the German DTM race series driving for Valier in the famous Tic Tac liveried BMW M3 Sport Evolution.
$49.99
Scalextric C3867 Ford Sierra RS500, Tim Harvey
The 1990 Esso RAC British Touring Car Championship season was the 33rd British Touring Car Championship (BTCC) season and marked the last year of the Group A era. It was also the final year of the multi-class format. Tim Harvey that year was racing the Labatt?s team Sierra RS500, after a gruelling season Rob Gravett won the championship with Andy Rouse finishing 2nd in class A and Tim Harvey rounding off the top 3.
$49.99
Scalextric C3870 Ford Cortina, Alan Mann Racing
John Whitmore entered the European Touring Car Challenge ant Snetterton knowing that a win would clinch the division 2 championship. It didn?t look good at first with the Alfa Romeos being faster in practice but come race day and despite having to back of due to a slipping clutch, the leading Alfa was black flagged for having no rear lights handing first place to Whitmore.
$49.99
Scalextric C3875 AMC Javelin Trans Am, George Follmer
In 1972, RWR took over as the AMC factory team. Both Javelins were painted in AMC colours- red, white, and blue. George Follmer became lead driver. Roy Woods resumed his race driving career as the number two driver. Follmer's Javelin raced with the number 1, and Woods Javelin bore number 2. George resumed exactly where he left off at the end of 1971. In the first race of the 1972 season, Follmer qualified on the pole and dominated the race. Follmer went on to win the 1972 T/A Drivers Championship and win the T/A Manufacturers Championship for the AMC Javelin.
$49.99
The new super-quick Thunderslot Lola Mk III coupe in AAR colors is here.
Thunder Slot THCA00103 LOLA T70 MKIII Daytona 24 Hours 69 #8
Features : Triangular suspension type motor pod, adjustable front axle ride height, optional independant rotating front axles, optional traction magnet, super sticky rear tires, aluminum rear wheels, plastic front wheels, heat treated axles, bronze bushings, ultra smooth plastic pinion and setscrew plastic axle gear, T6 Torx Chassis to Body Screws, 21.500 rpm short can motor mounted at a 2.5 degree angle, adjustable body mounts.
$88.99
Two new high-revving motors from Professor Motor are now available.
Professor Motor PMTR1532 "Slimline" FK-050SH Motor 35,000 RPM
Professor Motor "Slimline" Motor 35,000 RPM
Specifications :
Carbon Motor Brushes
1.5mm Motor Shaft
35,000 RPM @ 12 Volts
150 gm-cm Maximum Torque
Clockwise prefered rotation (looking at can end)
Current Draw 6.5 Amps @ Stall, 0.3 Amps No Load
$12.99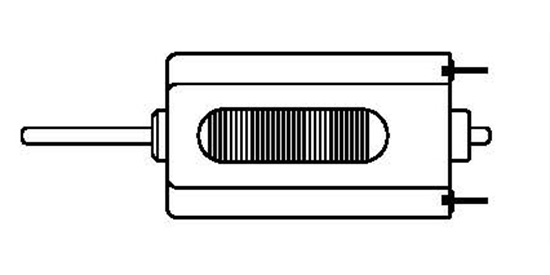 Professor Motor PMTRHR Retro High Performance Motor 46,500 RPM
Specifications :
Carbon Motor Brushes
2.0mm Motor Shaft
Extended rear shaft for easier lube / use of "comm cooler"
46,500 RPM @ 12 Volts
270 gm-cm Maximum Torque
Clockwise prefered rotation (looking at can end)
Current Draw 15 Amps @ Stall, 0.65 Amps No Load
NOT compatible with home racing power supplies
$12.95
Pre-Order
New Cars Coming Soon
These five Scalextric cars are due in June, including the Lotus 49 driven by Pete Lovely and a late shipment of the first 60th Anniversary car, the Aston Martin Vantage GT3. Be sure you have your pre-order in.
Scalextric C3707Legends Team Lotus 49 – Pete Lovely LIMITED EDITION—PRE-ORDER NOW!
Run to F1 rules and consisting of 50 laps, the 5th Race of Champions was held on 22nd March 1970 at the famous Brands Hatch circuit in Kent. Pete Lovely, behind the wheel of his Pete Lovely Volkswagen Inc. Lotus 49 started well and qualified in 12th position. However on this occasion success was not to be his, Lovely was involved in an accident on lap 12 and had to retire from the race.
Easy Change Pick-Ups
High Detail
Magnatraction
$49.99
Scalextric C3830A 60th Anniversary Collection car No. 2,2000s, Aston Martin DBR9 Ltd. Ed. PRE-ORDER!
The Aston Martin DBR9 is a racing car built by Aston Martin Racing, debuting in 2005 and appearing frequently in international sportscar racing until the end of the GT1 category in 2011. The car is most famous for taking two LMGT1 class wins at Le Mans 24 Hours in 2007 and 2008 with the Aston Martin Racing factory team.
Collect all seven cars in the Scalextric 60th Anniversary Collection, to be released throughout 2017. This is second releae. The first car is the Scalextric C3831 Anniversary Collection Car No.1 – 2010s, Bentley Continental GT3
$59.95
Scalextric C3833A Lotus 72 Gunston 1974, Ian Scheckter – Limited Edition—PRE-ORDER NOW!
Team Gunston was a name used by Rhodesian racing driver John Love to enter his own cars in Formula One and sports car racing in South Africa between 1962 and 1975. He also entered cars under his own name, i.e. John Love. Commonly the vehicles were entered for Love himself, but he also provided cars for a number of other drivers during the period. In 1974 Team Gunston entered the South Africa GP held at Kyalami with drivers Ian Scheckter (Jody Scheckters elder brother) and Paddy Driver. After starting the race back in 22nd position Ian Scheckter managed to pull through the pack and after a few around him retired ended up finishing in 13th place.
$57.99
Scalextric C3868 Ford Sierra RS500, Bathurst 1988—PRE-ORDER NOW!
The 1988 Tooheys 1000 was a 1000 km endurance motor race for Group A Touring Cars. It was held on 2 October 1988 at the Mount Panorama Circuit just outside Bathurst in New South Wales, Australia. The race was the opening round of the 1988 Asia-Pacific Touring Car Championship and was the 29th running of the ?Bathurst 1000?. Tony Longhurst and Tomas Mezera where driving there Benson & Hedges Racing Ford Sierra RS500 and qualified in 3rd position. The 1988 race was the only race in the history of the Bathurst 1000 to have commenced with a rolling start and that seemed to be a good omen for Longhurst and Mezera as they took first place, It was the first victory in the ?Bathurst 1000? for a turbocharged vehicle, and the first victory by a four-cylinder car since Bob Holden and Rauno Aaltonen won in a Morris Cooper S in 1966.
$49.99
Scalextric C3869 Ford Falcon XC, Allan Moffat 1979—PRE-ORDER NOW!
The 1979 Hardie-Ferodo 1000 was the 20th running of the Bathurst 1000 touring car race. It was held on September 30, 1979 at the Mount Panorama Circuit just outside Bathurst. Allan Moffat and John Fitzpatrick qualified in 4th position for the race, but unfortunately whilst in 2nd after 136 laps the car had reliability issues and the pair were forced to retire from the race.
$49.99
Scalextric C3872 Ford Falcon XW/XY GT-HO, Allan Moffat 1970—PRE-ORDER NOW!
The 1970 Hardie-Ferodo 500 was the twelfth running of the Bathurst 500 touring car race. It was held on 4 October 1970 at the Mount Panorama Circuit just outside Bathurst. The race was open to standard production sedans competing in five classes based on the purchase price of the vehicle (in Australian dollars). After qualifying in 1st Allan Moffat won his first Bathurst endurance race leading home Bruce McPhee in a one-two result for the Ford Works Team and their Ford Falcons. It was the fifth race victory for the factory team. Third, a lap behind the Fords, was Don Holland driving a Holden Torana.
$79.95
This Scalextric wireless set is an excellent way to get started racing with authentic Le Mans racecars. It will be here soon so you can pre-order it now.
Scalextric C1359 ARC Air 24h Le Mans Set – Porsche 911 RSR—PRE-ORDER NOW!
95 x 95 inch area, 268 inch lap length
ARC Air lap counting, lap timing and race control system
two 2.4GhZ wireless controllers
Features Include:
Manage your Race with listed app on your Smart Device
'Race Incidents' Feature
Multiple 12 Track Layouts
Five-and-out Light Start
Lap Counter
Fuel Usage
Tyre Wear
Brake Wear
Pit Lane Pit Stop
Post-race Statistics
Variable Weather Conditions
ARC AIR Wireless Controllers
Ergonomically Designed
Power Level Control
Easy to Bind to Powerbase
Feel the Race with the Rumble Pack (easy to switch on/off)
5m Range with 2.4Ghz Wireless Technology
$274.99
Thanks for shopping with us!
The Electric Dream Team

Warehouse phone: (310) 676-7600
Slot car technical information and help email:
Our warehouse is open to walk-in customers Monday through Friday 9 am to 4 pm.
Next time you're in the greater Los Angeles area stop by and see us.
606 Hawaii Street, Unit B
El Segundo, CA 90245
We're just minutes from LAX.