Parts, parts, and more parts
Over the past week we have been adding a large number of new and reinstated items to or Scalextric parts selection, including many that were thought to be discontinued and gone forever.  Electric Dreams has the largest and most comprehensive selection of Scalextric factory replacement parts on the Internet.  These parts are not only essential to keeping your Scalextric cars in good repair, they are also a treasure trove of parts for the scratchbuilder and kitbasher, often offering just the part you need at low cost compared to many aftermarket items.  Here are some highlights from our Scalextric parts categories:
W10013 Chassis/front axle assembly for Ford Lotus Cortina – $12.99
W10014 Rear axle assembly for Ford Lotus Cortina – $6.99
Looking for a chassis, wheels, and tires to put under a small sedan or sports car body?  These parts for the Ford Cortina are just the right size for many such projects and the chassis is easy to stretch or shorten to fit the body of your choice.  If you just want wheels and tires buy two of the rear axle assembly, remove the gear from one of them. and you have a front and a rear axle assembly for your project.
W10208 Chassis with front axle assembly for C3219 1970 Camaro – $13.99
W10209 Rear axle assembly for C3219 1970 Camaro – $7.99
W10210 Front air dam for C3219 1970 Camaro – $13.99
Do you need a chassis for a TransAm car kitbash? These 3 parts will give you a chassis, running gear, and front airdam that can be adapted to fit many TransAm car bodies.  We have many different TA car components with American Racing or Minilite wheels for 1969 and 70 Camaros and 1969 and 70 Mustangs.  Look for them in Scalextric Historic TransAm Parts. We also have detail parts like exhausts and fuel fillers for your TA car.  BTW, we now have 1970 Camaro air dams in both yellow and clear.
Scalextric C2451 1969 Camaro TransAm car, white – $42.99
And don't forget that if you want everything in one package we have all white 1969 Mustangs and Camaros, 1970 Camaros, and 40 other types of cars in plain white from several different manufacturers. Just remove the body and mount your own.  Look for them in All-white Slot Cars, all Manufacturers.  By the way, most cars from the classic TransAm era (1966 to 1972) have the same wheelbase or very close to it, so using any of these production TA chassis under your static kit or resin TA body is an easy conversion.  Here's one we did…
This is a Revell snap kit 1967 Camaro on a Scalextric 1969 Camaro chassis with 5-spoke mag wheels from a Scalextric L88 Corvette.  The wheelbase was a perfect fit and the chassis needed only some minor trimming at the front and rear.
W10050 Body, decorated, for C3012 Eagle F1 – $21.99
Would you like a truly gorgeous 60s F1 body to put on your scratchbuilt chassis at a fraction of the cost of resin body kits?  Here's a complete Eagle F1 car body with all the detail parts on it.  All you need is a driver figure to complete the build.
And speaking of driver figures…
We have 47 driver figures in stock in 1/32, 1/24, and even a couple in 1/43 scale, everything from full-length figures to "head, shoulders and arms" figures to heads in every kind of helmet.  You can mix and match body parts to make the perfect driver for your car, whether you want a sexy girl for a road car, a 50s GP driver, or one decked out in all the latest safety gear. What a great way ti indulge your inner Frankenstein!
W8740 Driver figure for F1 car, blue uniform, multicolor helmet – $3.99.
We have the Scalextric F1 driver in 12 different color combinations.  why paint when you can buy one already painted?  Find them in Driver Figures, all Manufacturers.
Do you race plastic-chassis sidewinder cars?  would you like a better gear mesh without spending a fortune on high-end aftermarket gears? Then here are two parts you should never be without.
W8200 Sidewinder pinion gears, 11t, plastic, pk. of 4 – $3.99
W8201 Spur gear for sidewinder cars, 36t, pk. of 5 – $4.99
For $2 a car you can use these gears to give most Fly, Spirit, Pioneer, and other plastic-gear sidewinder cars a smoother, quieter gear mesh.  Try it before you spend the money on much more expensive gears.
This is just a tiny sampling of our Scalextric parts selection, not to mention our huge inventory of other manufacturers' original parts plus aftermarket parts for all performance levels.  It is truly amazing what you can do with a scratchbuild or kitbash project today using readily available parts, not to mention improving the performance of your RTR cars.  No matter what you need in the way of parts Electric Dreams is your 1/32 scale parts headquarters, and w have a growing selection of 1/24 and 1/43 scale parts, too.
Lola T70 Project
You'll recall from an issue or two back that we took a couple of heavily used Fly Lola T70 cars apart and removed the paint from the bodies quickly and easily by soaking them in denatured alcohol.  We used one of them to test a new paint line we were considering but that didn't work out.  We couldn't just let the cars sit there in pieces so we repainted the bodies anyway.  And since a smart new paint job deserves a good-running chassis to ride on we decided to give the cars' chassis a few quick and easy upgrades. And here's where we are now:
We now have two painted and decalled bodies and two chassis awaiting just lead wires and braid to be ready to run.  The chassis will be ready by the time we have finished with adding detail parts and interiors to the bodies.
A closeup of the chassis shows the upgrades we've made.  We replaced the stock motor with a Pioneer 21,000 RPM unit and replaced the original Fly gears with Scalextric ones, as described above.  We modified the Fly motor pod to accept a neodymium bar magnet in place of the original cylindrical magnet.  This gives magnetic downforce over more of the car's width, providing more than adequate downforce with much better drivability.  We've done this same magnet mod to a lot of Fly pod cars ad the results are always a big improvement for racing on plastic track.  To complete the package we replaced the stock rear tires with silicones.
Next: Final assembly and testing.
Electric Dreams WILL be open on Monday May 28!  If you have the day off and live in the Los Angeles area, come and see us.
Thanks for shopping with us!
The Electric Dream Team
Warehouse phone (310) 676-7600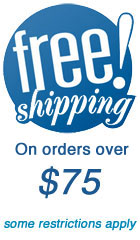 Slot car technical information and advice: support@electricdreams.com
Our warehouse is open to walk-in customers Monday through Friday 9 am to 4 pm.  Next time you're in the greater Los Angeles area stop by and see us at:
606 Hawaii Street, Unit B
El Segundo, CA 90245
We're just minutes from LAX.