The week we are featuring some very cool, brand new in stock slot cars from Slot It, some great looking slot cars from MMK featured on our back lot and some great cars from Pioneer that are on the way. And before, I forget, 3 additional track layouts!
Coming this month from Pioneer!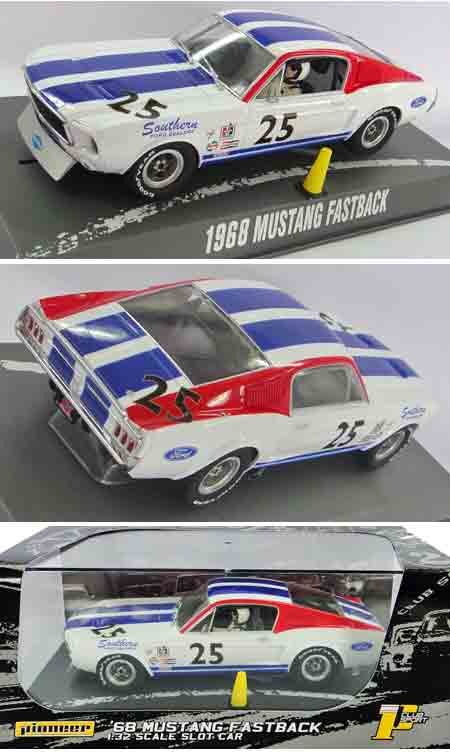 Pioneer P029 1968 Mustang fastback #25. Preorder now! – $54.99
Pioneer P030 1968 Mustang fastback #35. Preorder now! – $54.99
Pioneer P005 Dodge Charger "Bengal Tiger". Preorder now! – $54.99
New items in stock:
Slot It SICA11C Alfa Romeo 33/3, 1971 – $64.95
From the Back Lot:
MMK 001x Talbot Civile RTR, loose windshield wipers – $254.95
MMK 001×2 Talbot Civile RTR, loose wipers, broken chassis – $229.95
We have two of these in damaged but repairable condition.  One just needs its photo-etched windshield wipers reglued and the other needs the wipers reglued and the chassis replaced (it comes with a replacement chassis and the repair is just a matter of trnsferring parts from one chassis to the other).  If you are willing to do a little work you can have a handmade model of a truly elegant car at a discount price.
MMK43XC Complete running chassis for Cobra Coupe – $44.99
We have 4 of these complete running chassis with everything (even the body mounting screws) you need to put a chassis under your favorite body kit and make a complete car.
Check the Back Lot for these and other bargains on damaged, defective, or otherwise challenged cars.
More tracks added to our track plan article:
This week we have added three more plans, Daytona, Paramount Ranch, and Mosport, to our article Famous North American Circuits In Miniature.
Watch for still more plans to be added in the coming weeks.
Thanks for shopping with us!
The Electric Dream Team
Warehouse phone (310) 676-7600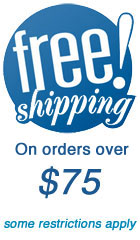 Slot car technical information and advice: support@electricdreams.com
Our warehouse is open to walk-in customers Monday through Friday 9 am to 4 pm.  Next time you're in the greater Los Angeles area stop by and see us at:
606 Hawaii Street, Unit B
El Segundo, CA 90245
We're just minutes from LAX.