Kyosho reveals DSlot 43 product line
Kyosho has just released images and information on its initial 1/43 scale product line, to begin arriving on the market in early 2012.  As the illustrations below show, the lineup will include road cars from Audi, Lamborghini, and Porsche as well as the the LeMans-winning Mazda 787, Porsche 917K, and Porsche 956/962.
Among the information in the Kyosho announcement:
DSlot cars will be compatible with all 1/43, 1/32, and 1/24 scale analog track systems.
Hopup parts will be available.
The standard motor turns 11,200 RPM and a 20,000 RPM hopup motor will be available.
Delicate detail parts will be rubber for greater durability, and spare body shells will be available.
Alternate gear ratios and tire compounds will be offered.
There will be 4 types of chassis
We will publish further details as they are announced.
The DSlot 43 line looks to us like the first really big step of mass-produced 1/43 scale cars from the toy market to the adult hobby market.  It may well turn out to be as significant for 143 scale as the introduction of the Ninco and Fly product lines were for 1/32 scale, ushering in a whole new era of performance, appearance, and overall quality.  We expect to see more manufacturers entering the 1/43 scale arena over the next few years.  1/43 scale's combination of space efficiency and a car size large enough to permit accurate body dimensions and proportions will attract a new group of enthusiasts, perhaps inducing many diecast collectors and white-metal and resin kit builders to cross over into slot car racing.  How the growth of 1/43 scale will affect the market for 1/32 scale remains to be seen, but for the slot car hobby as a whole it should be highly beneficial.  We see 1/43 scale as being where 1/32 scale was 10 or 12 years ago, and if it experiences the same kind of growth that 1/32 scale has there should be a bonanza of truly cool cars and related items for 1/43 scale racers under Christmas trees for many years to come.
On the way to us from Scalextric
Scalextric C3211 Ford GT40 MkII, yellow/black. Preorder now! – $49.99
Scalextric C3231 Ford GT40 MkII, Daytona 1966. Preorder now! – $49.99
New items in stock
Slot It SICA20Z Ford GT40 MkII, all white – $54.99
Just in the door from GMC
GMC08/1 Tojeiro, Ecurie Ecosse, 1962-63, RTR – $218.99
GMC08/2 Tojeiro, Ecurie Ecosse, 1962-63, painted body kit – $79.99
GMC09 Porsche 718 #27, LeMans 1963, RTR – $218.99
GMC09/1 Porsche 718 #27, LeMans 1963, painted body kit – $79.99
Thanks for shopping with us!
The Electric Dream Team
Warehouse phone (310) 676-7600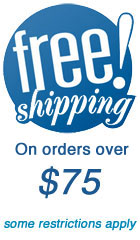 Slot car technical information and advice: support@electricdreams.com
Our warehouse is open to walk-in customers Monday through Friday 9 am to 4 pm.  Next time you're in the greater Los Angeles area stop by and see us at:
606 Hawaii Street, Unit B
El Segundo, CA 90245
We're just minutes from LAX.