Happy Black Friday!
We hope you had a happy Thanksgiving and that all the triptophan from your turkey dinner wore off tin time for you to wake up for work (or shopping) this morning.  It's 30 days until Christmas, but every day is a shopping day at Electric Dreams, so there's still time to order that perfect gift for the slot car racer on your list or to expand your racing layout for holiday fun.  And, of course, our on-line store will be ready when you sit down after your Christmas dinner to relax a little and shop for that special slot car Santa didn't bring you or all the components you want to enhance the cars or race set he did bring you.  We're also ready to give you all the slot car technical help you need by phone or e-mail.
Here are the suggested ordering deadlines to ensure that your Christmas purchases get to you in plenty of time for the big day, whatever part of the world you live in.
US Postal Service within the US:
FIRST CLASS MAIL : DEC. 17
PRIORITY MAIL:  DEC. 18
EXPRESS MAIL:  DEC. 22 (Check your local Post Office)
Please note that Express Mail is the only USPS service that guarantees the delivery date.
US Postal Service International:
First class mail international – 5 to 21 business days  – Dec. 2nd
Priority mail international – 6 to 10 business days – Dec. 10th
Express mail international – 3 to 5 business days – Dec. 15th
Delivery dates with these services are not guaranteed as customs can delay packages and that is out of anyone's control.
United Parcel Service:
UPS does not give specific dates but here is our best approximation:  Basically, UPS Ground shipments (our free shipping method for tracks)  take up to 6 business days depending on distance from our warehouse to the customer.  If you're within a couple hundred miles of Los Angeles it typically gets there next day.  A state or two away might take a couple days, and so on.   A shipment to the East Coast might take a week, perhaps more if Christmas shipping volume is exceptionally heavy.  UPS does not guarantee delivery dates. Customers should account for 2 handling business days before order is shipped ( We almost always ship in 1 day but we're being careful) and their distance from Los Angeles. You can use the www.UPS.com time and cost calculator to see the expected delivery date based on shipment date.  If you have special needs please call our warehouse at (310) 676-7600 or e-mail shop@electricdreams.com for further information.
New items in stock
Scalextric C3211 Ford GT40 MkII, yellow/black – $49.99
Scalextric C3231 Ford GT40 MkII, Daytona 1966. Preorder now! – $49.99
Thanks for shopping with us!
The Electric Dream Team
Warehouse phone (310) 676-7600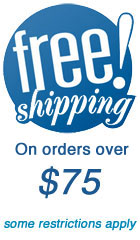 Slot car technical information and advice: support@electricdreams.com
Our warehouse is open to walk-in customers Monday through Friday 9 am to 4 pm.  Next time you're in the greater Los Angeles area stop by and see us at:
606 Hawaii Street, Unit B
El Segundo, CA 90245
We're just minutes from LAX.