Lots of new items in stock…
Carrera 25184 Racing Legends race set – $174.99
Carrera 30156 Racing Predators set, Digital 132 – $332.99
Carrera 27396 41 Willys – $34.99
Carrera 30603 41 Willys Digital 132 – $53.39
Carrera 27401 Porsche 997 Manthey Racing 2011 – $34.99
Carrera 30609 Porsche 997 Manthey Racing, Digital 132 – $53.39
Carrera 27402 BMW 2002 #48, 1975 – $34.99
Carrera 30610 BMW 2002 #48, 1975, D132 – $53.39
Carrera 27404 Max Schnell, Cars 2 – $34.99
Carrera 30613 Max Schnell, Cars 2, D132 – $53.39
Scalextric C1294T James Bond Skyfall race set – $174.99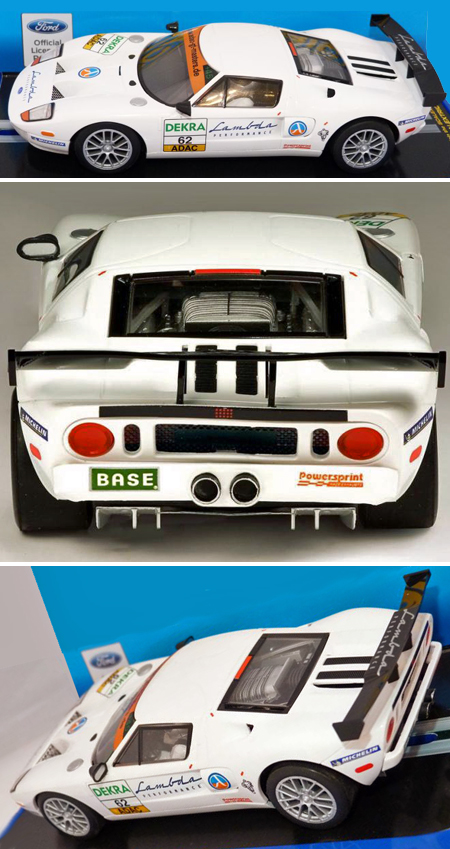 Scalextric C3290 Ford GT, Lambda Performance – $52.99
Scalextric C3298 Star Wars Speeder Bike, Luke Skywalker – $69.99
Scalextric C3299 Speeder Bike, Ewok. – $69.99.  We have to wonder why this one doesn't have an Imperial Storm Trooper riding it.
Scalextric C3312 MGB, Sebring 1964. – $52.99
Our 30,000th order
Congratulations to Tim Weaver of Mineral Wells, Texas, who, on October 28, placed the 30,000th customer order since we installed our present order tracking system.  Tim will receive store credit for the full amount of his order.  He has been a regular Electric Dreams customer for a long time.  Thanks for shopping with us, Tim.
Thoughts from the editor
One of the good things about being a newsletter editor is that it gives me a a platform from which to sound off occasionally on topics I think are important.  What follows has nothing to do directly with slot cars but I think it will resonate with many of you, our readers.
In a few days the voters of the United States will elect a president and vice-president, the entire House of Representatives, and one-third of the Senate as well as voting on countless state and local candidates and ballot measures.  The Electric Dream Team urges all of our US readers to consider the candidates and issues carefully and then vote.  If you don't you are failing to exercise one of the bedrock freedoms upon which our country and our liberty are built.
Beyond the vital importance of voting itself, there is one more idea I want to offer for your consideration.  As we all know, politics in America are becoming increasingly polarized.  This is because more than ever the two political parties represent basic world views that are so starkly different and far apart that common ground for compromise has all but disappeared.  This is not necessarily bad in itself.  It occurs at intervals throughout the history of every democracy and it is a natural part of the democratic process that forces a nation to make essential decisions to determine its future course for generations to come.  But politicians and voters resist making these pivotal decisions because they know that not all the risks can be known nor all the consequences foreseen, and there is no one more risk-averse than a politician up for reelection.  As long as a decision is postponed the entire nation remains mired in political gridlock, unable to move effectively in any direction.  Effective leadership is impossible, and the nation suffers.  If that goes on long enough incalculable harm results.
Therefore, in this election of 2012 it is not enough just to elect one man or the other to the White House.  We also need to give the party of the winning candidate a decisive majority in the House of Representatives and a filibuster-proof majority in the Senate.  We then need to tell the winning party, in no uncertain terms, "Take action!  Enact your program!  Do what you promised to do that got you elected!  Do not spend the next four years with a moistened finger held up in the political wind, calculating your own political advantage at every step!  You have the power!  Do not blame the other side if you fail!  DO SOMETHING THAT MAKES A DIFFERENCE!  Then, four years from now, we the people will evaluate what you have done with the power we have given you.  If you have solved major problems, or at least made clear progress toward solving them; if you have increased the nation's power, prosperity, and well-being; if you have called both good and evil by their names and acted accordingly and decisively; if you have acted honestly, ethically, and transparently; and IF YOU HAVE NOT MADE ANYTHING WORSE, we will give you four more years.  If not, we will give all that power to the other side and give it the same mandate we have given you.    We will not tolerate your doing nothing, leaving progress unmade and problems unsolved.  We will hold you accountable for the consequences of both your ideas and your actions and you WILL stand or fall accordingly!  No excuses will be accepted!"
If we, the voters, will do this we will at least get America moving again.  If we have to change course in four years we can, but we have to start going somewhere because we can no longer afford to sit here going nowhere.  Do your part.  Decide what you believe in, then VOTE according to your beliefs.  Break the gridlock, one way or the other, for the good of all Americans, and then hold those we elect accountable!
End of soapbox speech.
Thanks for shopping with us!
The Electric Dream Team
Warehouse phone (310) 676-7600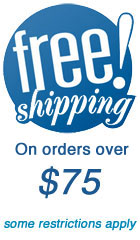 Slot car technical information and advice:  support@electricdreams.com
Our warehouse is open to walk-in customers Monday through Friday 9 am to 4 pm.  Next time you're in the greater Los Angeles area stop by and see us at:
606 Hawaii Street, Unit B
El Segundo, CA 90245
We're just minutes from LAX.