New items in stock
Carrera 27410 Audi R18 #1, Spa, 2011 – $34.99
Carrera 27411 Cobra 289, LeMans 1963 – $34.99
Carrera 30620 Cobra 289, LeMans 1963 Digital 132 – $53.39
Carrera 27412 Cobra 289, Sebring 1963 – $34.99
Carrera 30621 Cobra 289, Sebring 1963 Digital 132 – $53.39
Carrera 27413 Cheetah, Alan Green Chevrolet – $34.99
Carrera 30622 Cheetah, Alan Green Chevrolet Digital 132 – $53.39

Carrera 27414 Cheetah, Daytona 1964 – $34.99
Carrera 30623 Cheetah, Daytona 1964 Digital 32 – $53.39
GMC08/5 Tojeiro, Ecurie Ecosse, 1962-63, complete painted car kit – $149.99
GMC09/3 Porsche 718 #27, LeMans 1963, painted complete kit – $149.99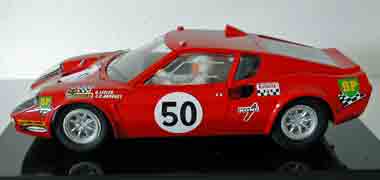 GMCS06/4 Ligier JS1, red #50, complete painted 1/32 scale car kit – $137.99
Proto Slot CB069/1P Abarth-Simca 200TC, red, painted body kit – $105.99
Proto Slot CB069/2P Abarth-Simca 200TC, blue, painted body kit – $105.99
Proto Slot CB070/1P Jaguar XJ13, green, painted body kit – $105.99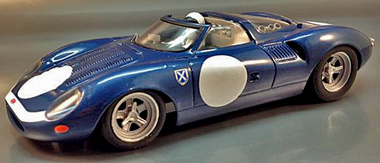 Proto Slot CB070/2P Jaguar XJ13, Ecurie Ecosse, painted body kit – $105.99
Scalextric C3280 Corvette C6R GT2, McDonald's – $42.99.  Super-resistant car.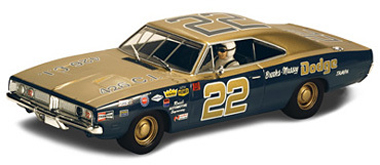 Scalextric C3323 Dodge Charger, Bobby Allison (sort of…) – $52.99
Scalextric G1084T Micro Star Wars Death Star Attack race set, 1/64 scale – $99.99
Deal of the week
Scalextric C2909 BMW 320Si, C. Turkington – $29.99
Model Car Racing Magazine
Electric Dreams has the best stock of MCR in the industry.  Of the 66 issues so far we have all but 6 of them, including the sought-after first six.  Back issues of MCR make a great Christmas stocking stuffer for the slot car enthusiast in your family.  Each issue is not only filled with useful information but is also a collectible piece of model car racing history.
To see our stock of MCR click HERE.
Christmas ordering information
These are the dates by which you need to order for delivery before Christmas, depending upon the form of shipping being used.
USPS :
First class mail :  Dec 18th.
Priority Mail : Dec 19th.
Express Mail : Dec 20th.
UPS Ground : December 14th up until December 20th – Takes from 1 to 6 business days depending on the distance between your location and Los Angeles.
For information on expedited shipping please call our warehouse at (310)676-7600.
Thanks for shopping with us!
The Electric Dream Team
Warehouse phone (310) 676-7600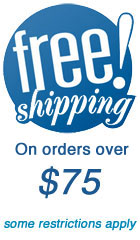 Slot car technical information and advice:  support@electricdreams.com
Our warehouse is open to walk-in customers Monday through Friday 9 am to 4 pm.  Next time you're in the greater Los Angeles area stop by and see us at:
606 Hawaii Street, Unit B
El Segundo, CA 90245
We're just minutes from LAX.