New Product line: Allslotcar
Ostorero Slot cars has been developing a generic 1/32 scale Formula 1 car that can be painted and decalled in the liveries of any of the F1 teams and drivers.  They have spun off the project into a new brand to be called Allslotcar. 
This is what the Allslotcar kit consists of, an assembled chassis and an all-white injection-molded body kit ready for paint and decals.  There will be decal sheets available separately for all the F1 teams. 
Here is a car completed as the Ferrari of Fernando Alonso.
And here's the Lotus of Kimi Raikkonnen.
And Lewis Hamilton in a McLaren.
All the teams are expected to be represented, and, of course, you can paint up these kits in your own fantasy team liveries also.
The components will be available as spare parts and will be useful for upgrades to other brands of F1 cars as well as scratchbuilding and kitbashing projects.
The kit is expected to be priced in the $75 range, not bad at all for a car with high-end wheels, axles, bushings, and gears.  We will be carrying the complete line.  Everything will be on line for preorder as soon as we get the complete catalog/price list from the manufacturer.
New items in stock
Racer RCR64 Ferrari 250LM, Daytona 24 Hours 1967 – $204.99
Racer RCR65 Ferrari 250LM, LeMans 1968 – $204.99
Racer SW15 Dallara DP, Doran Racing – $74.99
Racer SW16 Lancia Beta Montecarlo, Nurburgring 1979 – $77.99
Scalextric C3258 2009 Camaro, Sunoco – $42.99
Scalextric C3279 Audi R8, KK Motorsport – $42.99
Scalextric C3285 BMW Mini Rally D'Italia 2011 – $42.99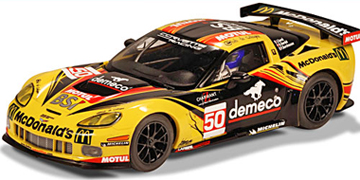 Scalextric C3288 Corvette C6R GT2, McDonald's – $52.99
Scalextric C3291 Lola-Aston Martin, Muscle Milk – $52.99
Scalextric C3317 Dodge Charger R/T w/supercharger – $52.99
Scalextric C1293T Start Finish Line race set – $129.99
Scalextric C1295T Rally Stage race set – $199.99
Thanks for shopping with us!
The Electric Dream Team
Warehouse phone (310) 676-7600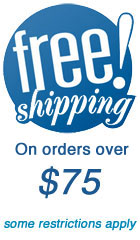 Slot car technical information and advice:  support@electricdreams.com
Our warehouse is open to walk-in customers Monday through Friday 9 am to 4 pm.  Next time you're in the greater Los Angeles area stop by and see us at:
606 Hawaii Street, Unit B
El Segundo, CA 90245
We're just minutes from LAX.